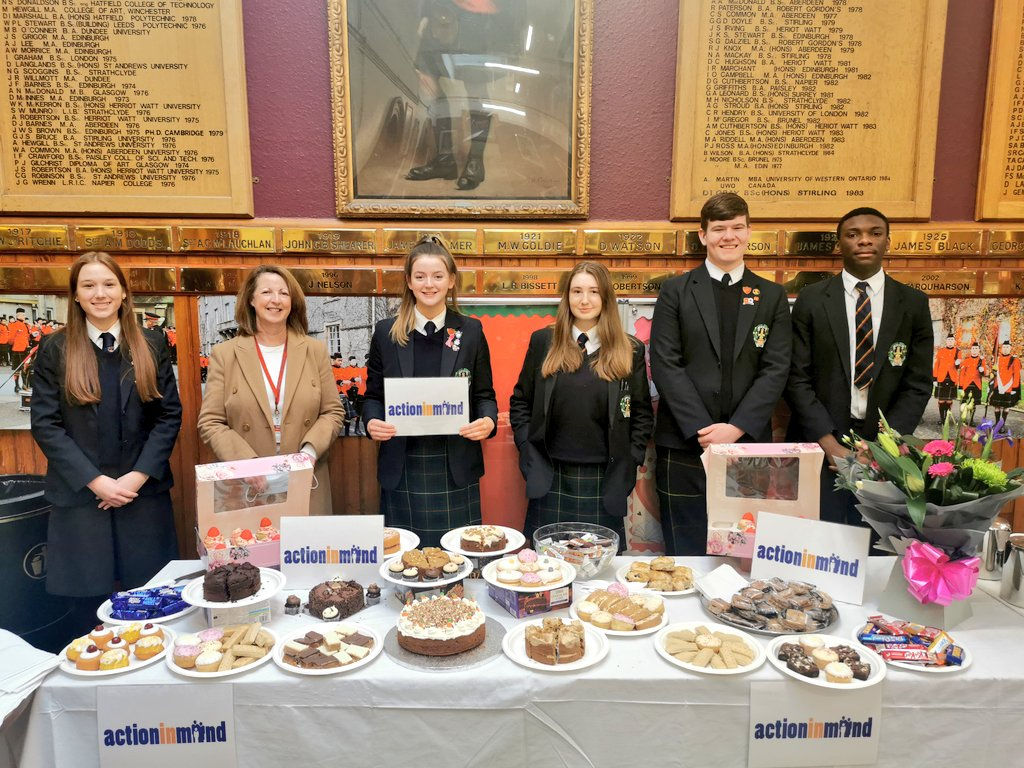 On Thursday, 10 February, our MAD Group hosted a coffee morning for our staff to raise funds for their chosen charity. This year was the first time in two years that this event was able to be had and was held in our beautiful Central Hall.
In support of Children's Mental Health Week, the MAD Group nominated Action in Mind as their chosen charity for this fundraiser. Action in Mind is a local Stirling mental health charity that supports young people across the district when they are struggling.

Irene Hamilton, representing the charity, attended the event and has said that she is overwhelmed by the support for the charity and explained that the funds raised at the event will help support volunteers and training in the local area who support families and children struggling with their mental health.
She also expressed her gratitude that the team had 'thought local' as the smaller charities (such as Action in Mind) rely entirely on donations and receive no government funding to carry out their work.
Staff members enjoyed a wonderful cup of tea and coffee with an array of sweet treats and cakes available which were kindly donated by many of our wonderful staff members and £150 was raised through this lovely event. This amount will be added to the amount raised through our non-uniform day on Friday, 25 February and will then be handed over to Action in Mind.
Well done to MAD Group captain, Lily O'Neil and her team for organising an incredibly successful event for a great cause! For more information on the Action in Mind charity, you can visit their website here.