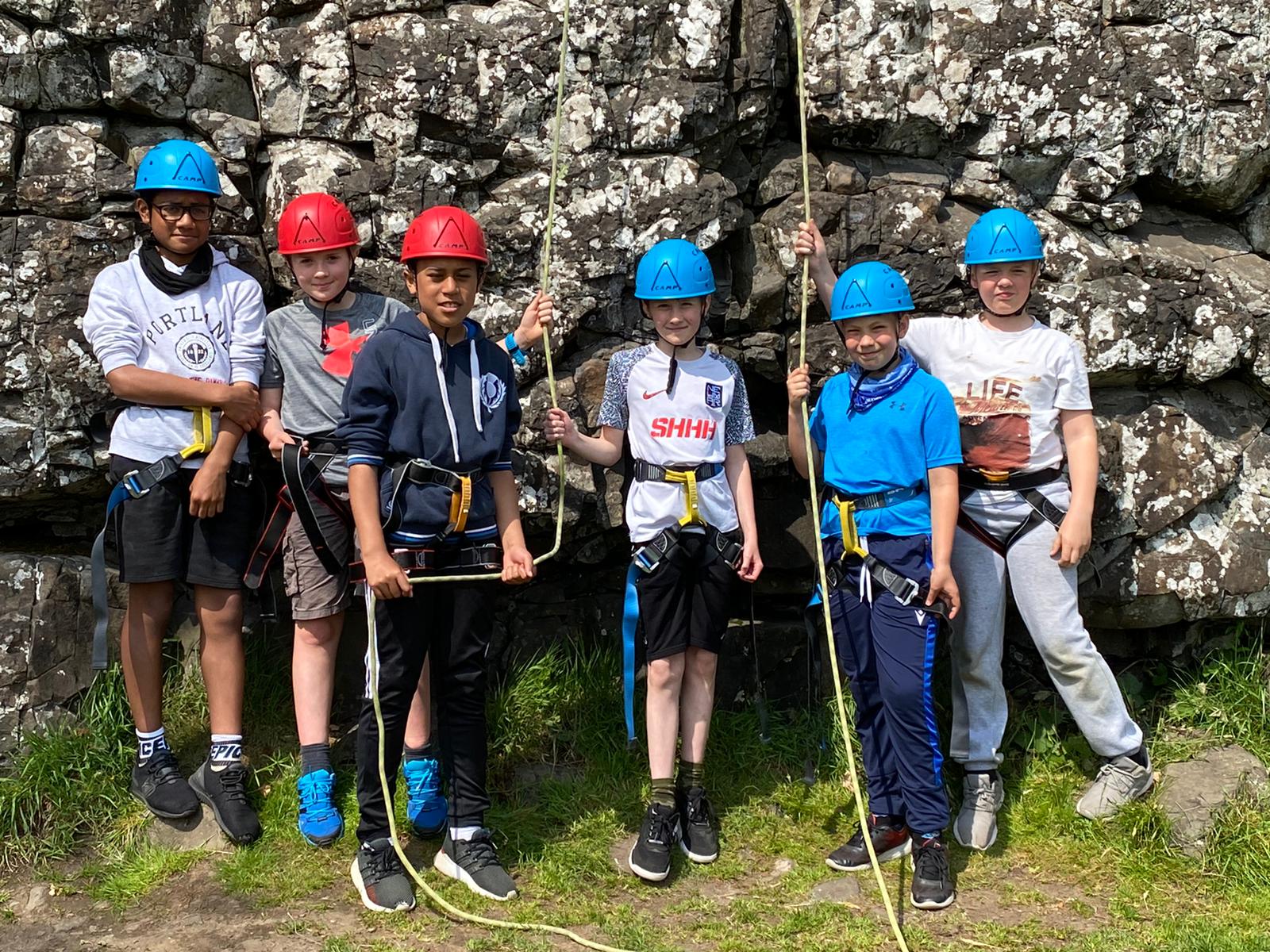 2021-2022 Events and Information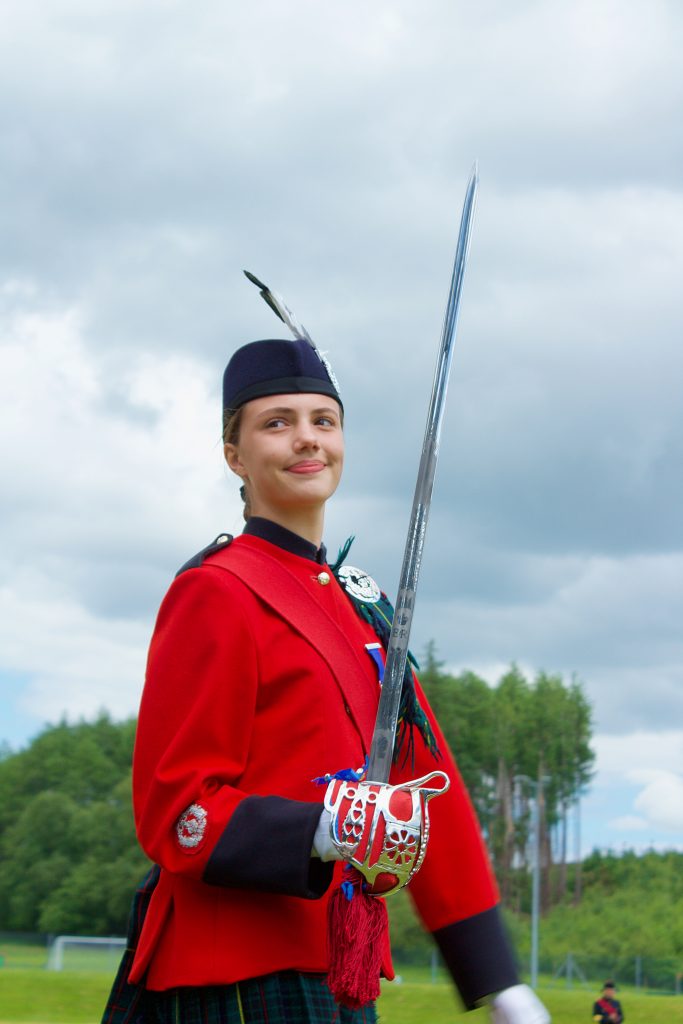 Term Dates
Find out what our term dates for this academic year are.
Parade Dates
Find out when our parades are for the upcoming here. We are excited to be able to resume having parades this year!
News
QVS On Top Of The World
November 2021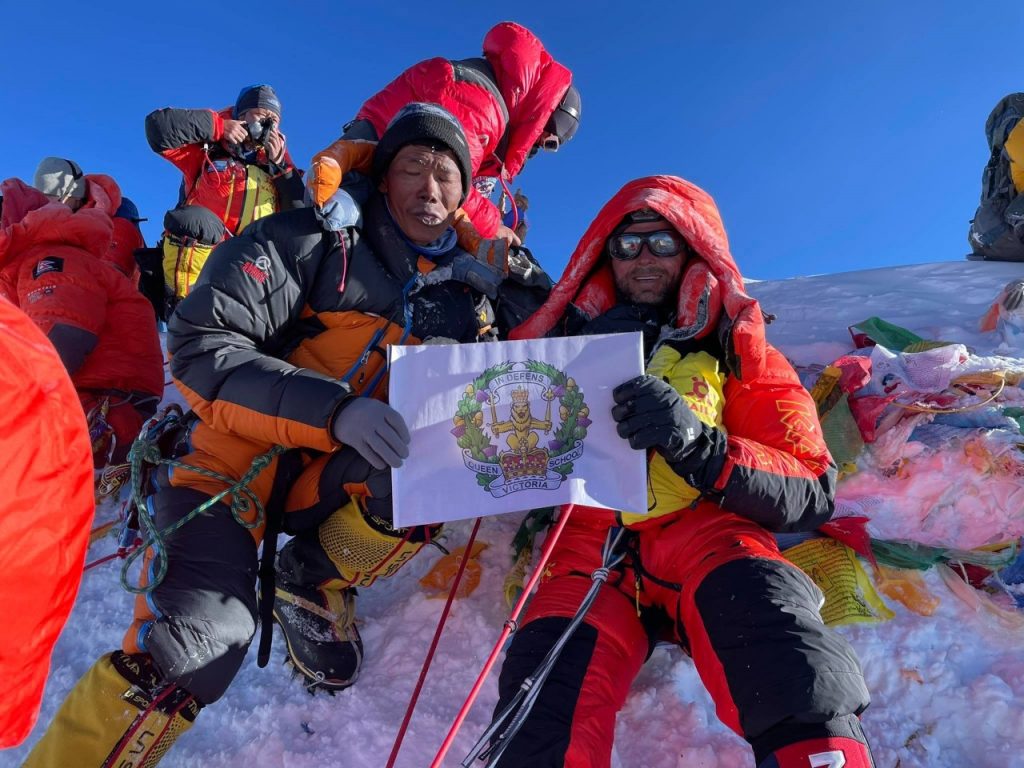 On Monday, 29 November, we were honoured to have OV Richard McConnell come into QVS to share his experience of summiting the mighty Mount Everest with our students. Richard successfully summited Mount Everest on the 12th of May at 6:15 Nepal time, waving the QVS banner.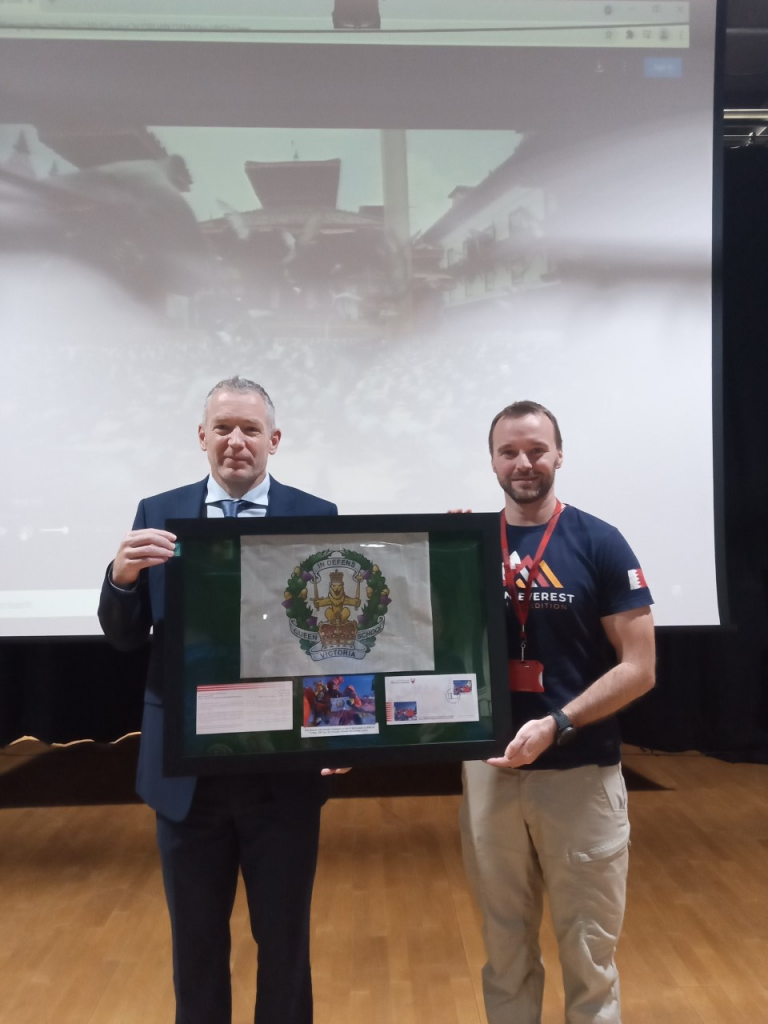 It was fantastic to hear about the big adventure in person and all the more special for the current students to hear about this trip from a fellow Victorian. Richard presented our headmaster, Mr Shaw, with the QVS flag that he flew at the top of Everest which he had framed especially to commemorate his achievement.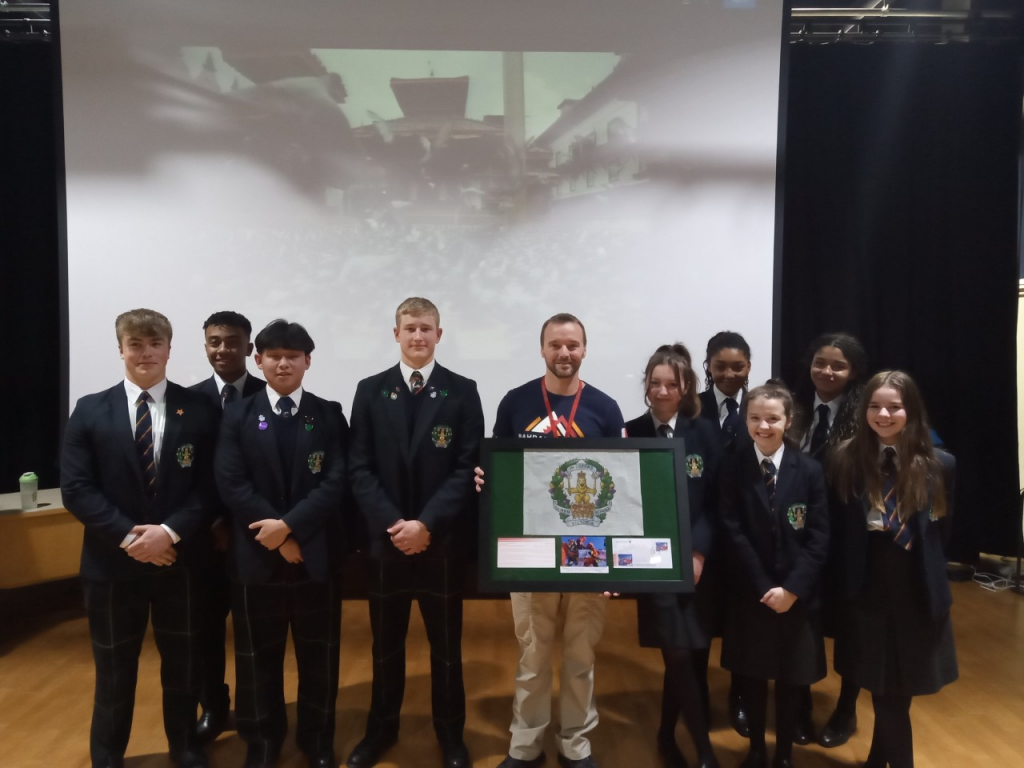 Our students thoroughly enjoyed his presentation and it was a special moment when Richard was able to meet a few of his old teachers and it was lovely to hear him giving Mr Shannon, our now-retired head of CCF and Technology, a shout-out as being the person who got him into the great outdoors and inspired his love of adventure. 
A big thank you to Richard for his inspiring talk and for sharing his experience with all of us.
---
Rotary Young Photographer Awards Winners!
November 2021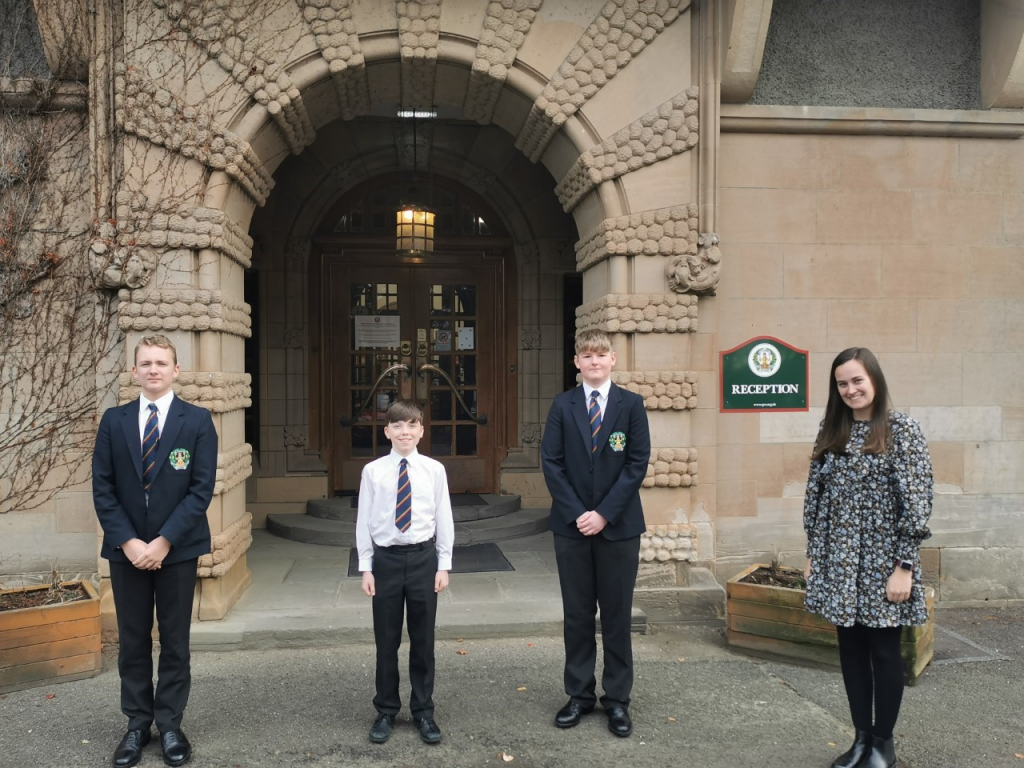 Last month, a few of our students entered the Rotary Young Photographer Awards where they wowed the judges with their photographs. It is wonderful to celebrate the talent of our students and from the many entries, three of our boys took the top prizes. They were recognised with well deserved Amazon vouchers with first place recognised to the tune of £70!
Our winners were Connor McQuat (S4), taking first place with this beautiful capture of nature.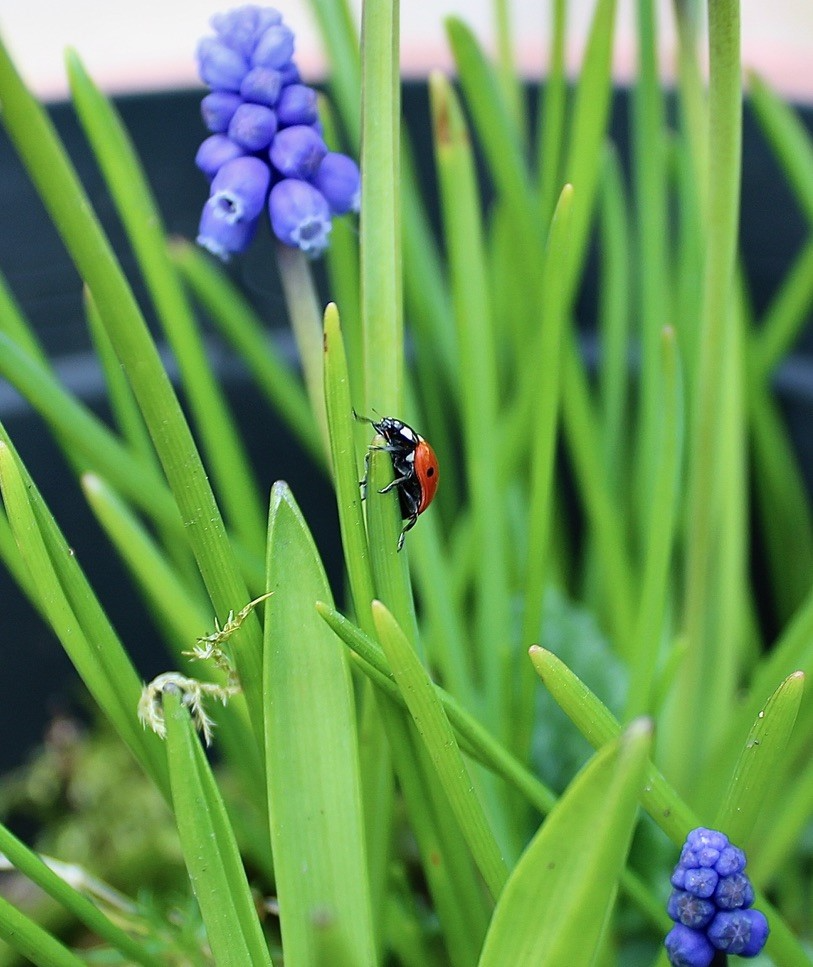 Thomas Moulding (S4), was a double winner with these two photographs portraying a love for the great outdoors.
Rhys Melville, our youngest winner won his prize for this wonderful unique portrait which captures poignantly the times that we are currently living in.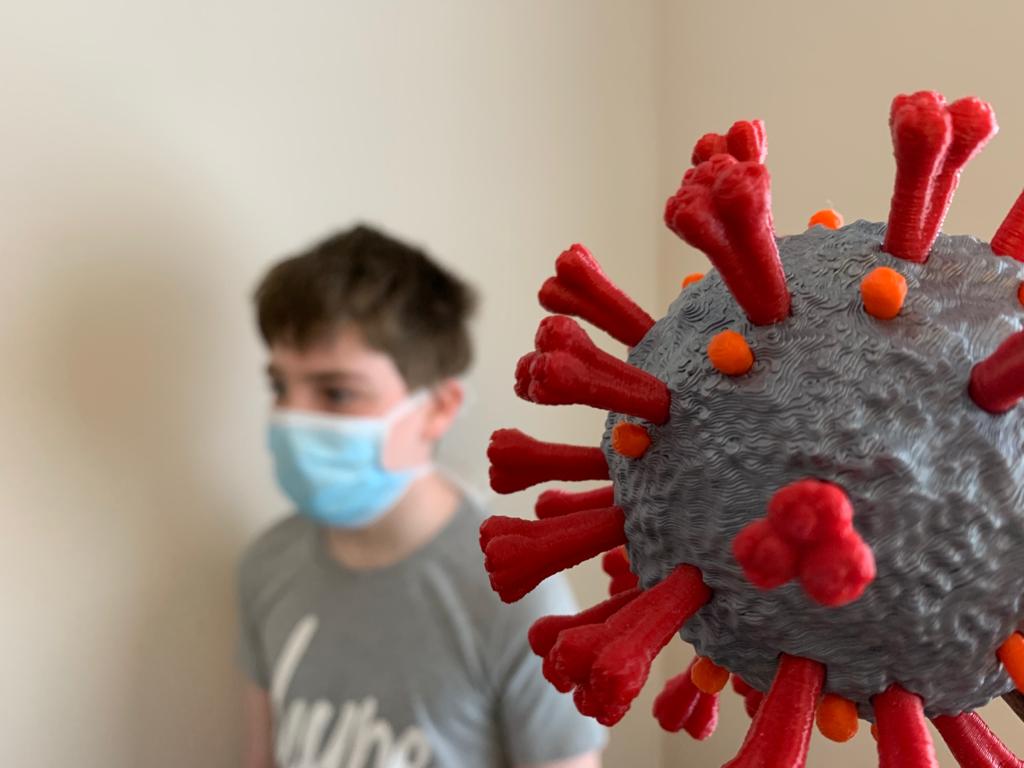 Mr Kilby of the Rotary Club passed on his warmest congratulations on behalf of the club and encouraged our QVS students to keep their eyes peeled for more details of the 2022 Competition. Congratulations, boys!
---
Remembrance Parade
November 2021
On Sunday, 14 November, the school held a moving Drumhead Remembrance Ceremony and Parade. This parade is one of the most important in the school's calendar due to our links to the armed forces. After not being on parade for a good couple of months, our students truly did the QVS community, and their families, very proud. We welcomed Deputy Lord Lieutenant Robin Iffla MBD DL as our reviewing officer and he lay a wreath on behalf of Her Majesty the Queen. Anyone in the role of Lord Lieutenant or Deputy is a representative of the Palace when on official business and it was an honour having him at our parade. It was also the first parade that our P7s were in attendance at and they kept a keen eye on the proceedings in preparation for their Rookies Parade which will be held in March. Thank you to all those who attended the parade and gave their support for our wonderful Victorians.
Remembrance Day
At 11h00 on Thursday, 11 November 2021, our school shared two minutes of silence in remembrance of those who have served our nation and lost their lives in doing so. Our Act of Remembrance was organised by School Sergeant Major, Mr David Stacey MBE and took place outside the front of the school at the flagpole. The end of our silence was marked by a beautiful lament played by our own, Robert Russell. Currently flanking the flagpole are our two Remembrance Trees which have been adorned with poppies and messages of remembrance by Mrs Hiddleston and her Trenchard Tuttees. We will be commemorating Remembrance Day further on Sunday with our annual Remembrance Day Parade. Parades such as this hold a special place in the heart of Victorians as all our pupils are sons and daughters of Armed Forces families. Did you know that the school was originally opened to house boys who lost their fathers in the South African Wars?
#WeWillRememberThem
---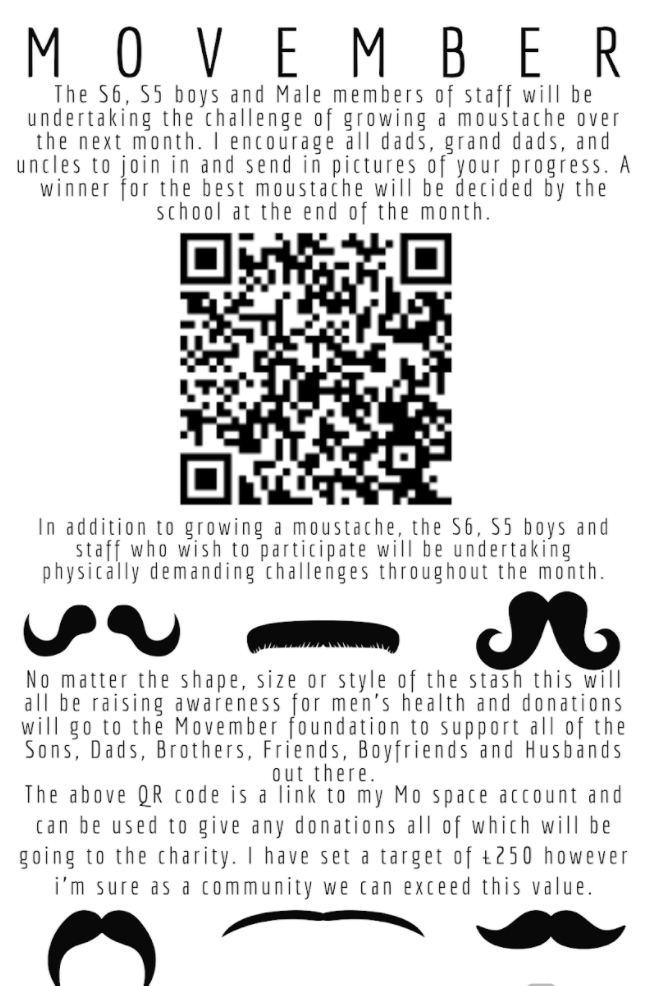 Movember
November is Men's Health Awareness Month and each year our senior boys take part in the worldwide phenomenon that is Movember. Our S5 and S6 boys as well as some male staff will be attempting to grow the best moustache. Aside from this already formidable challenge, the young men and staff will be choosing from a number of gruelling activities such as running, walking, swimming and/or cycling 60km over the entire month and/or performing 60 pushups or situps every day to represent awareness for the 60 male suicides that occur every hour.
We are encouraging all men within and without the QVS community to take part and grow that stash and take on the challenges. We are aiming to raise in excess of our target of £250 by the end of the month and all proceeds go directly to the Movember Foundation. Please consider donating to this worthy cause here, and feel free to send us photos of your mo-staches for the 'Mo-bros' to jill.adams@modschools.org.
---
Halloween
October 2021
On Friday, the 29th of October, the school had a dress-down day where our pupils were able to show off their Halloween costumes. Our students showed wonderful creativity with costumes ranging from pirates, skeletons and blood-splattered zombies to a skeleton T-Rex Rider. The festivities continued into the evening with each of our senior boarding houses having their own Halloween socials filled with lots of fun and games, and our junior boarding house celebrating their social on Sunday. We hope that you had a Happy Halloween everyone!
---
Steptember 2021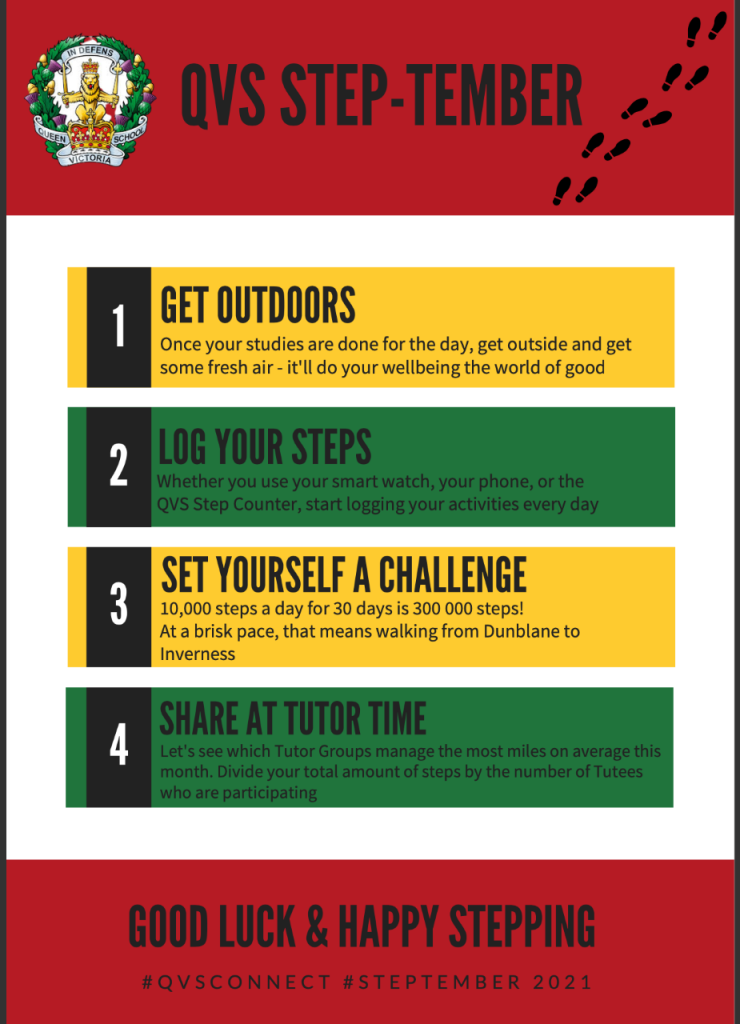 September 2021
September sure was an interesting month for all of us here at QVS but amongst the trials faced by the school amidst the Covid pandemic, our MAD Group decided to run with the Steptember initiative in which our pupils were challenged to get moving. Each week, during our tutor group time, tutors and their tutees took to the outdoors to walk or run and rack up their step count.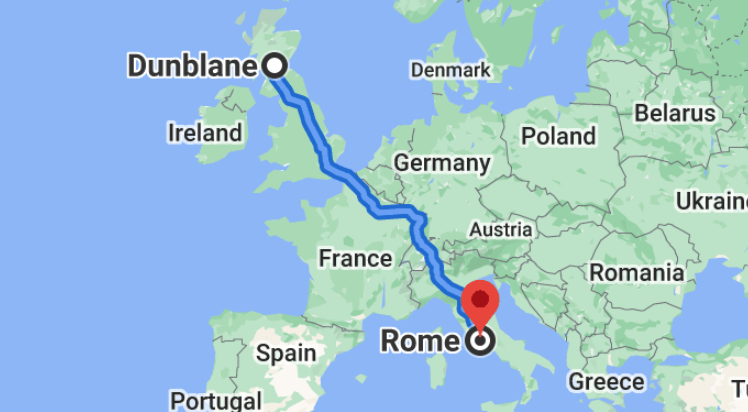 The tutors and pupils took on the challenge with gusto and each week saw a new tutor group in the lead. Cumulatively as a school, by the end of the month, we had enough steps counted up to walk the distance between QVS and Rome! That's a total of 3 667 477 steps! Wow! Well done to all our pupils and their teachers.
---
Success for our Allotmenteers
September 2021
A massive congratulations go to Mr Renwick and his hardworking team of Green-fingered Gardeners – The Allotmenteers – for their sterling efforts this year with their sustainability project.
The polytunnel and surrounding vegetable beds in the school grounds have yielded a fantastic selection of produce and we are all justifiably proud of their commitment and dedication to their crop!
Mr Renwick has been out this week already, delivering their freshly-harvested produce to local charity, Start-Up Stirling, which provides food for families who struggle across the Forth Valley.
Well done indeed to all of the gardening crew – they have certainly had a bumper first year and we look forward to even greater success as they continue to develop their produce across this next planting season.
---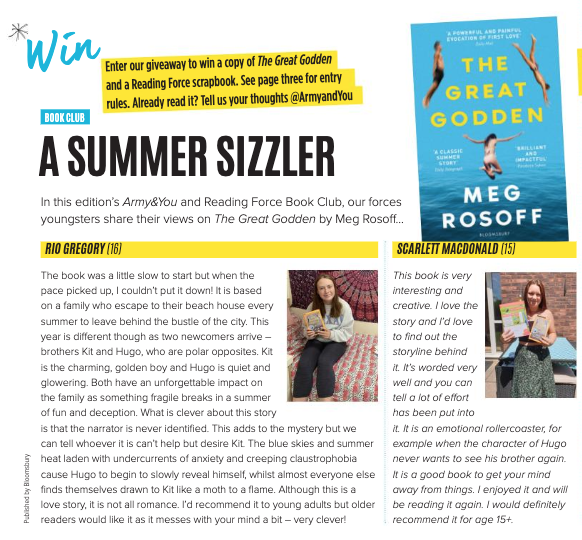 Rio Gregory features in Army & You Magazine!
September 2021
During the Lockdown, S6 Rio Gregory answered a call for book reviews from young people from military families, led by Reading Force UK. The best reviews were to be featured in Army & You Magazine this Autumn.
We are delighted to share the good news that Rio's review was selected for publication and she is featured in this month's edition. You can view her feature in the magazine in more detail here.
Rio is keen to embark upon a career in the publishing industry after S6 and it's great to see her being such a fantastic role model as one of our #QVSLiteracyAmbassadors too. Well done, Rio!