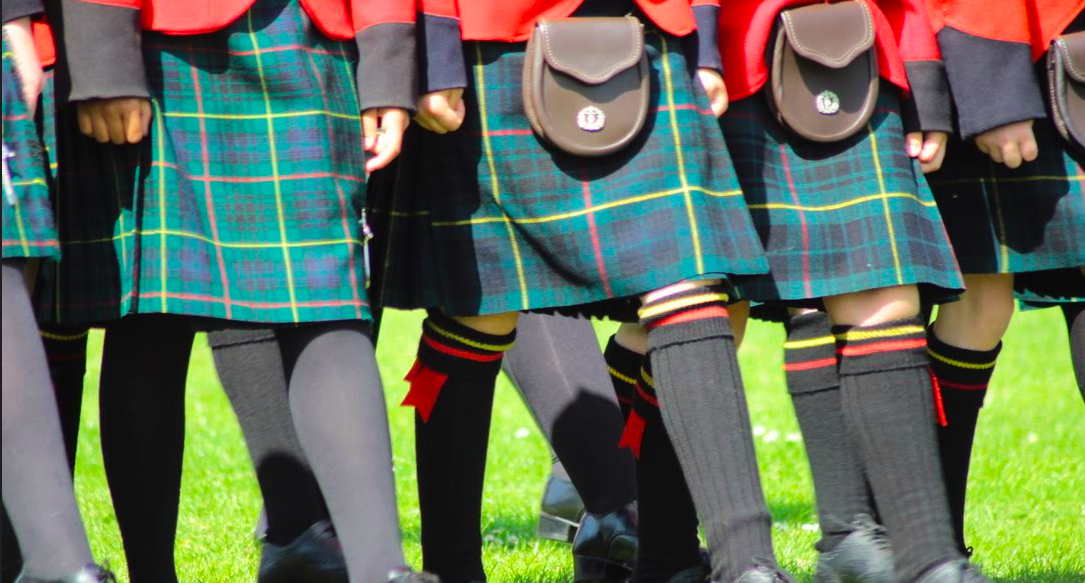 The Queen Victoria School Senior Leadership Team (SLT) is responsible for overall day-to-day leadership, development, operation and conduct of the School.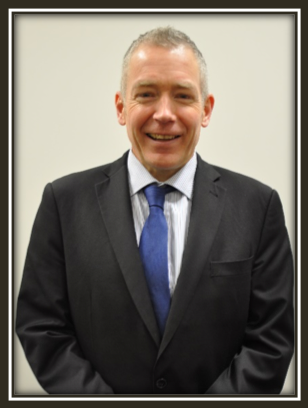 Donald Shaw
Headmaster
Donald Shaw came to QVS in 2006 as Head of Maths. After a spell as Deputy Head, he was honoured to become Head in 2016. Donald recently completed a Masters degree in Educational Leadership and is currently studying for a Doctorate of Education at the University of Stirling. He loves working at QVS and is proud of the support the school provides to the MOD.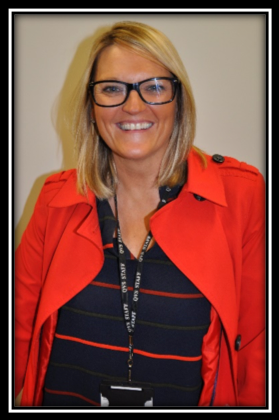 Janette Scott Laing
Deputy Head (Academic)
Janette Scott Laing studied in Edinburgh from 1991-1995 gaining a Bachelor of Education in Physical Education from Heriot Watt University (Moray House College of Physical Education). After spending time coaching football in Pennsylvania after graduating, she returned to Scotland and took up a P.E. Teaching post at Queen Victoria School, in January 1996. Within a few months, she was appointed as Deputy Housemistress of Wavell House and joined the CCF as a 2LT.
Janette joined QVS when it was solely a school for boys, seeing the introduction of the first 41 girls in August of 1996. Soon after, she introduced hockey as the main competitive sport for the girls and enjoyed many a Saturday travelling to far-flung areas of Scotland for fixtures, forging links with other schools. During her time teaching P.E at QVS, Janette also kept up her own sporting interests, playing hockey for Stirling Wanderers and football for both Dundee F.C and Stirling Albion F.C until a ruptured ACL halted her participation in team games.
She has had a variety of leadership roles throughout her career at QVS and was appointed as Depute Headteacher (Academic) in March 2017. She is enjoying the challenges that the role affords, working closely with the Principal Teachers and Teaching Staff; with the aim of providing the best possible educational experience for the students of Queen Victoria School.
Janette, her 2 children and husband Steve (who taught at QVS until his retirement in 2019) love living at QVS and enjoy everything it has to offer.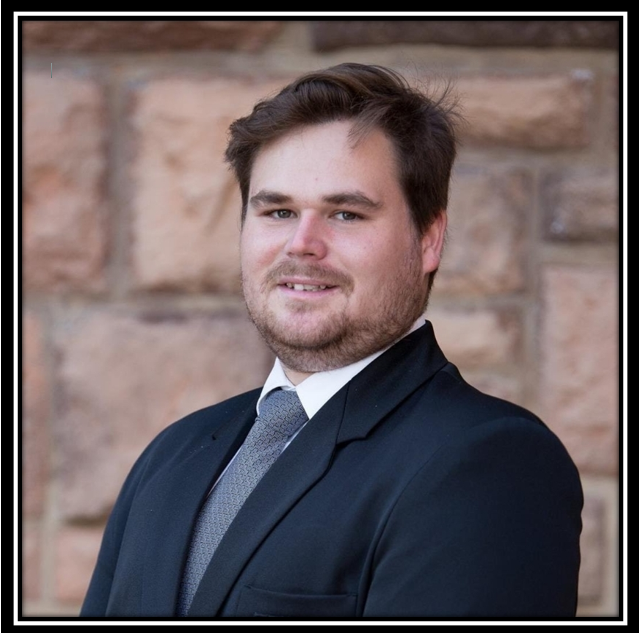 Damien Pitman
Head of Boarding
​Damien was born, grew up, and studied in South Africa. In 2008 he travelled from South Africa to Scotland to attend Queen Victoria School, as a Gap Student, and was allocated to Cunningham House. In the same year, Damien also played bagpipes in the Queen Victoria School Pipe Band, representing the school in the Edinburgh Tattoo, in celebration of the QVS Centenary. Upon finishing his Gap year, he returned to South Africa, studied a Bachelor of Education degree, majoring in English, and worked at his alma mater, Jeppe High School for Boys, in Johannesburg. It was at Jeppe where Damien rose through the ranks to become a Housemaster of a boarding house, he ran the school's Pipe Band, taught English, and was appointed as Director of Culture in 2016, after successfully organising and completing the school pipe band's first of two Basel Tattoo trips.
Perhaps the greatest achievement, for Damien, was marrying the love of his life, Caitlin, in 2016. Damien & Caitlin both possess a passion for traveling and a burning ambition to succeed in their careers, through supporting one another every step of the way. In 2019 Damien & Caitlin were offered the opportunity to travel back to Scotland, to run Cunningham House, at QVS. Damien was appointed Housemaster of the house, and Caitlin was appointed as the House Matron. It is funny how life works – this move was a return to Queen Victoria School for Damien, 11 years later, in the very same house, but in a very different capacity to his role at the school back in 2008. Damien & Caitlin moved across to Scotland with their two little dogs and enveloped themselves in QVS life.
In 2022 Damien was appointed as Head of Boarding, whilst still fulfilling his role as Cunningham Housemaster. Damien is excited to fulfil the role of Head of Boarding and looks forward to working with all of the school's students and staff. Damien is a huge believer in "relentless consistency" and "getting the small things right", he loves working at QVS and works hard to "learn every young person's story". QVS is a wonderfully unique school, and Damien wants to add value whilst preserving the essence of Victorian life.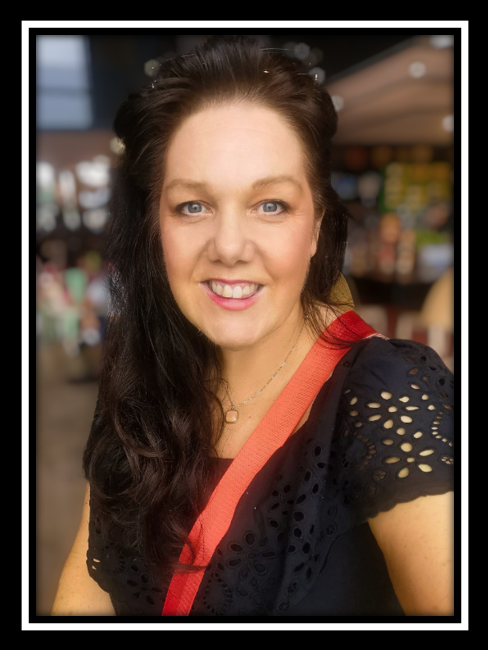 Jill Adams
Deputy Head (Pupil Support)
Jill Adams attended the University of St Andrews from 1989-1993 graduating with an MA in English Literature. She completed her PGCE at Jordanhill College in Glasgow and spent the first four years of her career teaching at Archbishop Blanch School in Liverpool. She joined Queen Victoria School as a Teacher of English and Assistant Housemistress of Wavell in August 1998. Jill was part of the Promoted Boarding Staff in Wavell for 16 years, living in the Boarding House and marrying her husband in the school chapel in 2002.
Across her career at QVS, Jill has held a number of diverse positions, from Director of Careers to Head of S6. She has travelled on Tour with the QVS Pipe Band at home and abroad and completed an expedition to China & Mongolia in 2019. Her passion is for Volunteering and she founded the school's Make A Difference Club in 2013 where she encourages all QVS students to give something back within our school as well as developing our links with Dunblane and the wider community. She was appointed Deputy Headteacher (Pupil Support) in December 2019 and loves having the opportunity to promote Wellbeing and Mental Health through her post. Her SLT role involves leading the Pupil Support Team, Health and Wellbeing Centre staff and Developing the Young Workforce department, supporting QVS pupils as they move towards positive destinations.
She is extremely proud to be an honorary Victorian and hopes to have the privilege of supporting military families through her role at QVS for many years to come.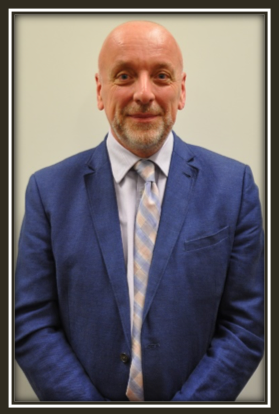 Nigel Cunningham
Business Manager
Nigel Cunningham joined the Civil Service in June 1980, serving with various MOD HQ branches in London.
In 1991, he took up the post of Civil Admin Officer at the British Underwater Test and Evaluation Centre (BUTEC), in Kyle of Lochalsh.
This was followed by a move to Director General Underwater Weapons (Naval) in Weymouth in 1994, as the Finance & Secretariat Manager on the Spearfish Heavyweight Torpedo Project.
From 1995-99 he served in HQ Northern Ireland, firstly in the Civil Secretariat, and then as the G4 Estates Budget Manager.
In 1999 he was posted to HQ British Forces Cyprus as the Business & Finance Manager in Command Efficiency Unit, later to become the Project Aphrodite PFI Team, responsible for the re-provision of Service Families Accommodation and supporting services.
He returned to the UK in 2004 as the Business Manager for the Defence Estates Overseas Division, in Sutton Coldfield.
In 2007 he took up the post as Civil Secretary British Forces Brunei, working alongside The 1st Battalion Royal Gurkha Rifles and subsequently 2 RGR.
On returning to the UK in 2011, he took up the appointment as HR Business Partner (Army)for the Army in Scotland, based in Kentigern House, Glasgow, during a time of major transformation and change across the Department.
He took up the post of School Business Manager at Queen Victoria School in June 2015, and was seconded on Support to Operations for eight months during 2019, as Civil Secretary UK Support Node (East Africa), primarily in support of Ops in South Sudan, Somalia and Nigeria.
Nigel is married to Siobhan and has two grown-up children, Matthew (1999) and Iona (2001).