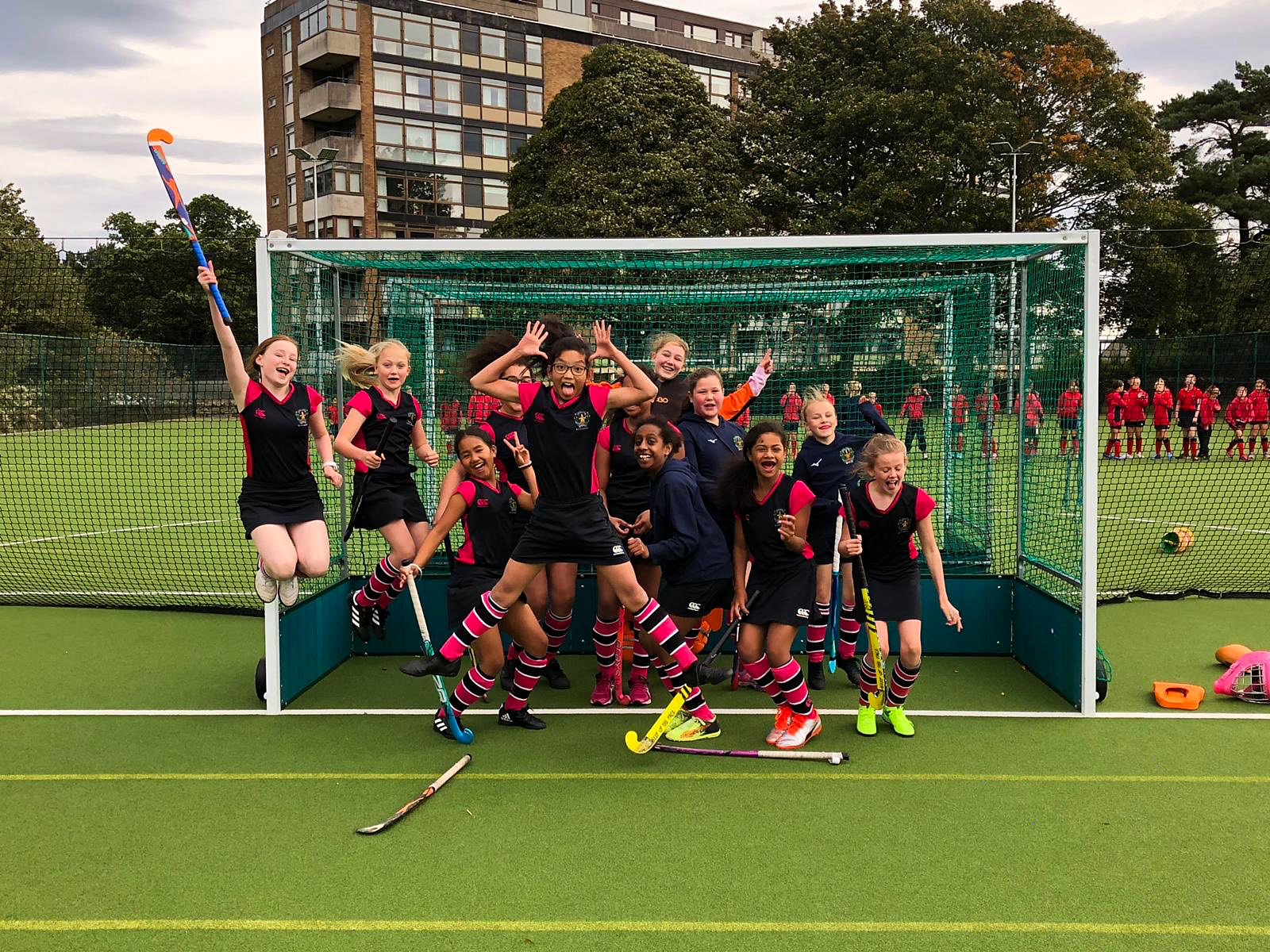 Our comprehensive and diverse extracurricular programme is the cornerstone of life at Queen Victoria School.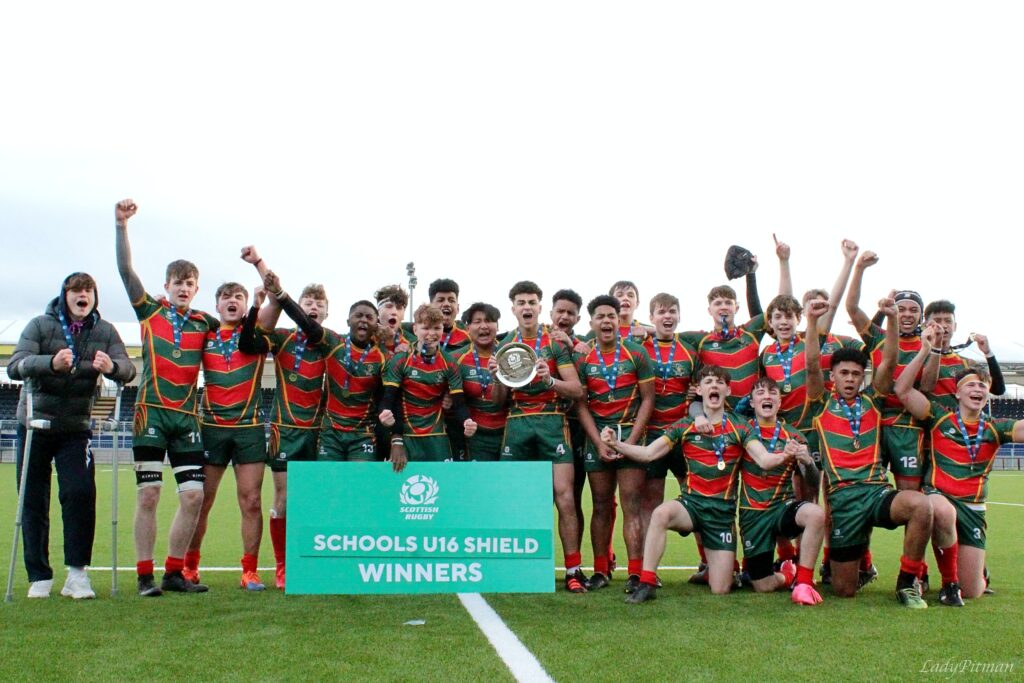 We provide our pupils with a chance to discover where their passions lie, help them develop hidden talents and to enjoy daily life outside of the classroom. We aim to not only try and replicate 'normal life' opportunities that children may experience at home, but to go beyond what children might experience if they were living at home.
Life can be as busy and fulfilling as the pupils wish it to be. We encourage pupils to 'have a go' to help broaden their personal experiences. We hope to offer a programme that helps to meet the needs of all our pupils, providing experiences to develop decision making, time management, commitment, discipline, willingness to challenge themselves – to step outside of their comfort zone, learning new skills, develop critical thinking, physical development and to meet new people and interact with others.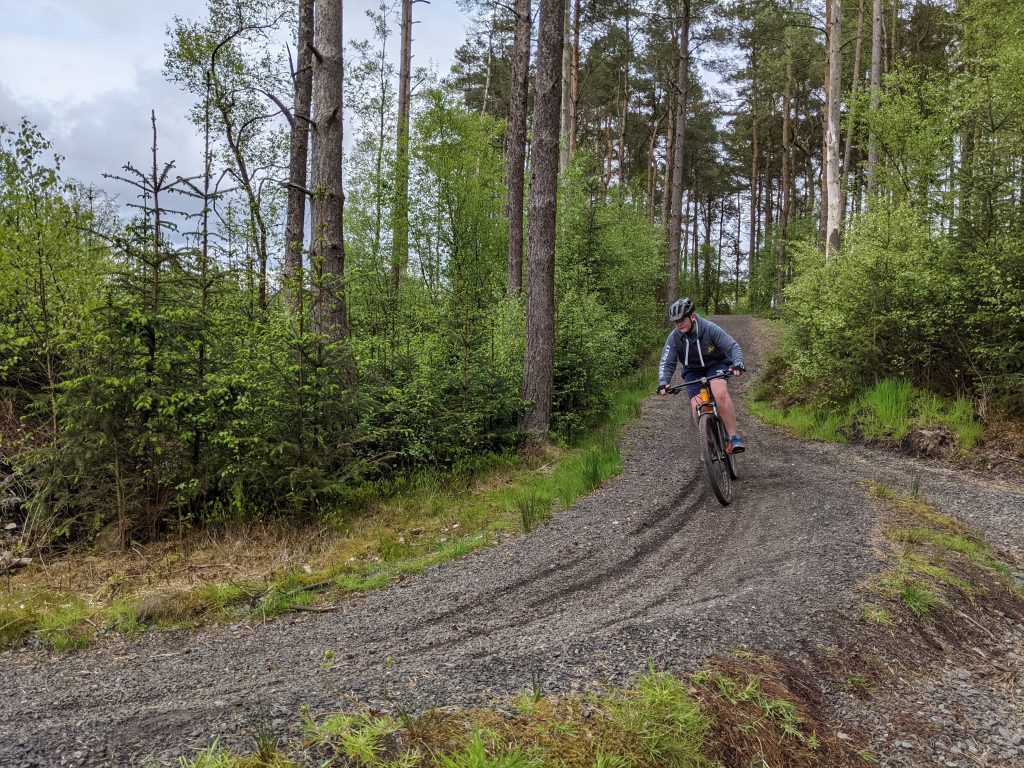 The programme is a key aspect for promoting personal health and wellbeing.
Through the wide range of options available – we offer over sixty different activities – we hope to help pupils develop qualities, skills and values that remain with them for life.
The programme is far-reaching throughout the year, although all pupils must commit to a minimum of two extracurricular 'hobbies' during the winter and spring term. Most hobbies are provided straight after school, but some are provided, before breakfast, during lunch break and after prep.
Outwith the hobbies programme, extracurricular activities on offer are linked to academic departments, some are sporting, musical, ceremonial and others are recreational. There are opportunities to compete at inter-house level and represent the school in fixtures and competitions. For a comprehensive list of our Extra-Curricular Program please click here.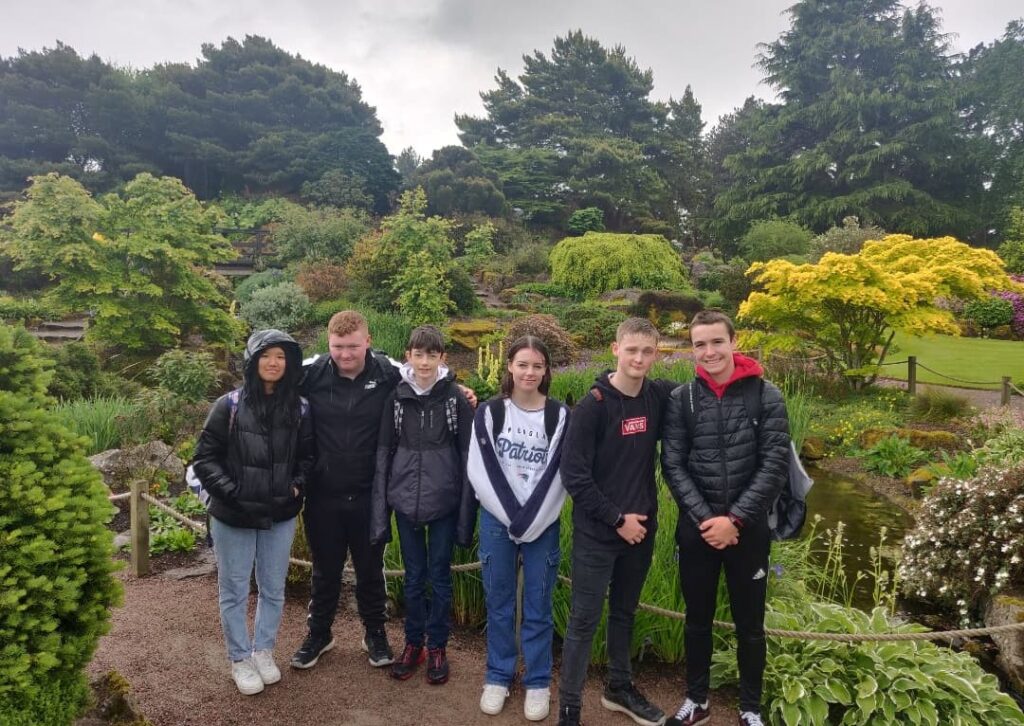 The Pipe Band
Under the close eye of the accomplished and experienced Pipe Major – Mr Lowther, our Pipe Band continues to flourish.
The pipe band has always been a fundamental part of the school and is the oldest school pipe band in Scotland. The pipe band was introduced with the Royal warrant and the framework of the school which ensures the band is an integral part of the Ceremonial aspect of our School.
On average, in an academic year, in excess of 20% of the pupils are playing the pipes. In recent years there have been five leavers, who were pipers at the school, who joined the Armed Forces as pipers.
All P7 pupils are provided with the opportunity to experience playing the pipes and drums and participate in highland dancing (PDD), choice and personalisation is key. The pupils choose their preferred discipline and continue with that as a timetabled commitment until the end of S2.
Pupils who participate in the school pipe band section, formally practice twice weekly for one and a half hours per session and drop into individual morning sessions before school starts. During the Summer term, an extra after-school session is provided in preparation for Grand Day.
Piping creates a culture of purpose and excellence, whilst allowing others to participate on a more informal, social level. Strong, long-lasting positive relationships are built between staff and pupils and amongst the pupils themselves and the experiences they share as a pipe band remain with them for life. The desire to practice and improve, as individuals and as a band, is evident at every practice session. All the pupils who play in the band are very proud of the history and their place in the Queen Victoria School Pipe Band.
Highland Dancing
From S3 onwards, dancers are provided with the opportunity to attend after-school sessions twice weekly. These sessions provide an opportunity for pupils to explore choreography and group work in more depth. Our dancers are incredibly fortunate to receive tutelage from the talented Mrs Landsburgh. Dancers prepare for any events that they may be performing at out with school. We are very lucky here at Queen Victoria School as the department is often asked to perform at various events throughout Scotland.
Drumming
The Drum Major – Mr Peters continues to positively influence the drummers with his engaging, motivational, and humorous style in his quest to develop a drum corps where all pupils fulfil their potential. Edinburgh Tattoo may provide a spectacle with the Swiss military drumming corps known as 'Top secret', but it does not come close to the highly talented and polished performances by the school's drumming corps, 'Highly Confidential'. Our drum corps is divided into a number of isolated displaces – Snare drums, Tenor drums and Bass.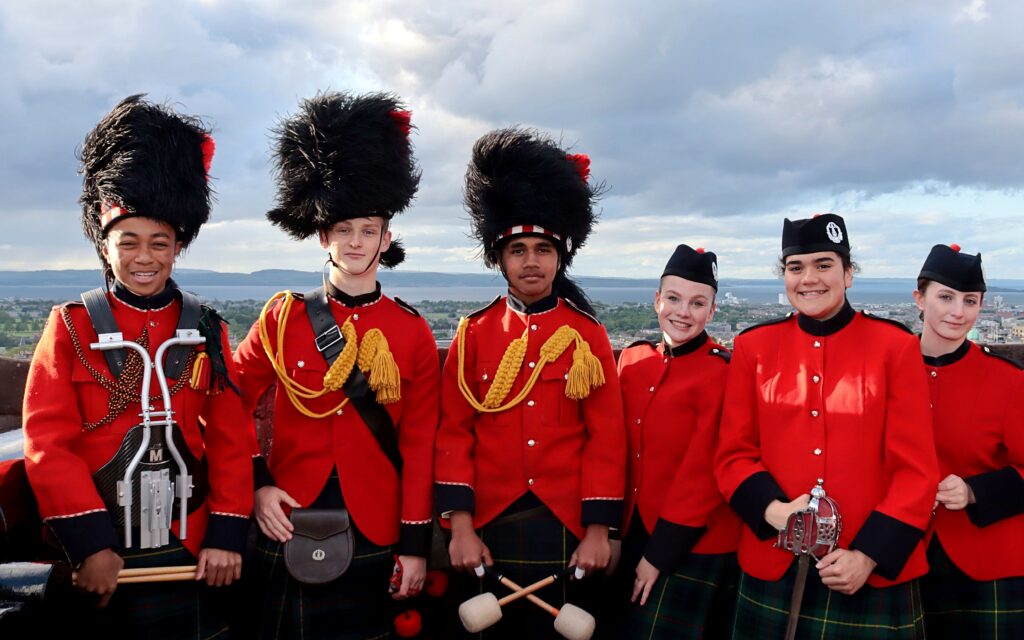 Music
The Music department is led by an experienced and talented musician, Mr Breingan. Mr Breigan coordinates twelve contract staff to provide a diverse range of musical experiences for the pupils. Music is not only provided within the curriculum but is perceived as an important aspect of life outside of the classroom for the pupils.
The school offers in excess of twenty different instruments for pupils to master please see the extra-curricular programme table for individual disciplines. All P7 pupils are provided with the opportunity to experience playing a number of concert band instruments within the first year and over 60% of all pupils participate in weekly instrumental lessons outside of class time. That equates to over 100 lessons each week.
Performances:
Pupils are exposed to formal and informal performances from P7 at QVS, which helps to promote commitment, self-confidence, growing as a team, and hone in on their skills in preparation for events.  Pupils have the opportunity to participate in the Summer concert, Christmas Concert, junior minstrels, senior minstrels, workshops and a concert with Royal Regiment band, performance and recording with Scottish opera orchestra for RAF 100 project and more informal music concerts for different groups to invite their peers to attend, which have been well received.
Future destinations:
In recent years we have had a number of pupils go on to University and take music as an elective. One ex-pupil went on to the Royal College of Music and has graduated with an Honours in performing and is now one year into her Masters Degree at the Royal Academy of music.
We have also had one pupil who transferred to St Mary's specialist music school for their sixth year and then went to the Eastman School of music in Rochester New York state. A reasonable number of our players also join university performance groups.
---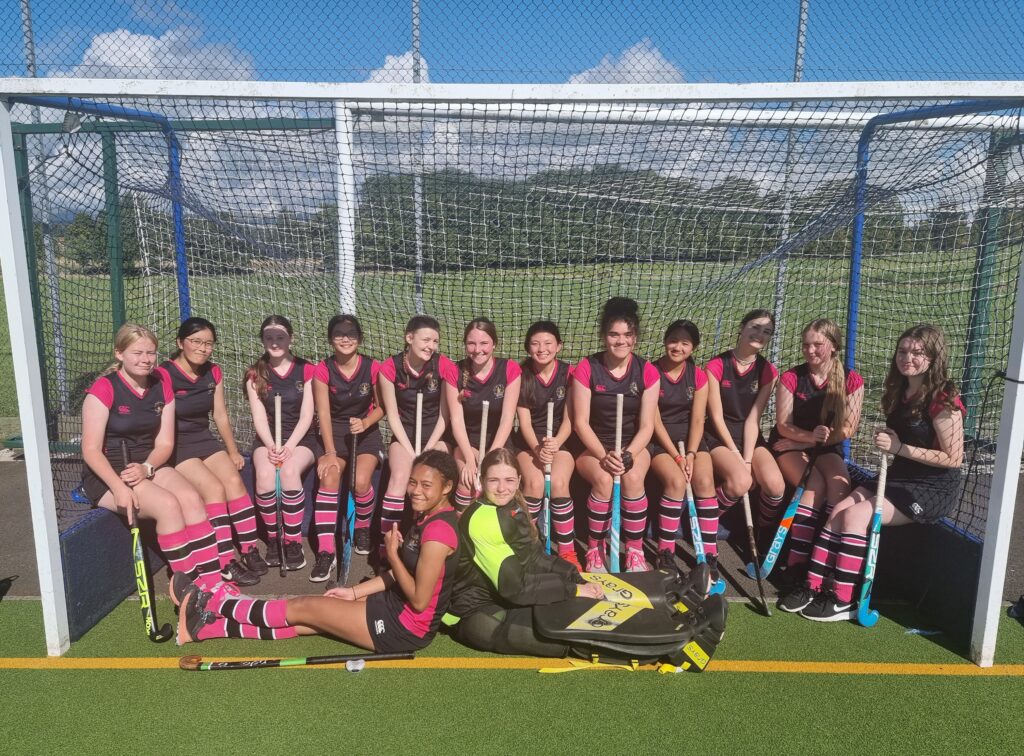 Sport
At Queen Victoria School we not only provide a broad and balanced curriculum for Physical Education, we also allow time on the timetable for pupils to further their knowledge and understanding in a variety of sports, often coached by members of staff who are not from the PE department.
From P7 through to S3, the boys concentrate on rugby in the first two terms and the girls concentrate on hockey. The third term is focused on athletics for both the girls and boys. Our aim is to provide challenging and competitive situations in which pupils can test themselves. Although the outcome is important, the focus is not only on improving technique and tactical awareness but also, and more importantly, on building the pupils' confidence and self-esteem by working through conditioned situations that allows them to practice and refine decision-making and teamwork skills.
Although rugby, hockey and athletics have traditionally been our selected sports for representation, they are vehicles used to improve many of the attributes required to be a successful learner, confident individual, effective contributor and responsible citizen. Throughout the year pupils have the opportunity to represent the school against other schools at rugby, hockey and athletics working with their peers, using many of the skills and tactics developed during the games sessions. Their health, human qualities, physical literacy and intelligent performance are nurtured and their sense of belonging is enhanced.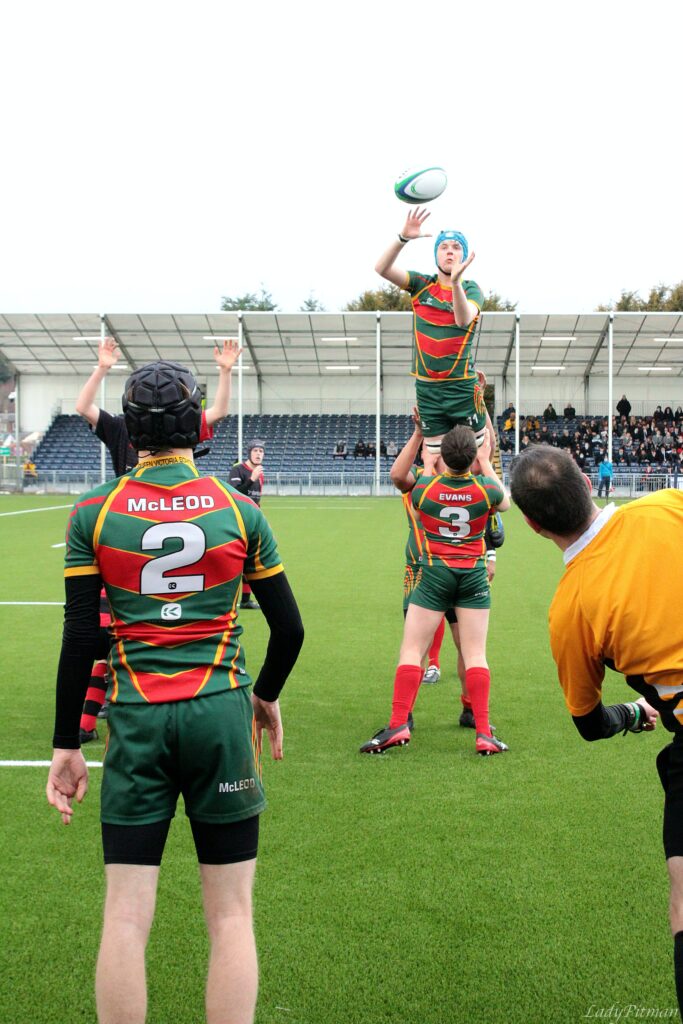 In the senior phase, games take on a different form. The majority of pupils continue to represent the school at the aforementioned sports, however, an element of choice and personalisation is now introduced. Those who do not want to continue to be involved in rugby or hockey choose from a variety of sports and use the time to develop other activities of their choice in a less formal situation than a PE lesson Many of the pupils enjoy using the fitness suite, the spinning studio or take a Zumba class, activities that they may well go on to partake in after school. Recently we have also introduced the 'Wider Achievement' program which offers a diverse range of opportunities outside of sport.
Being a small school, the facilities and staff specialisms dictate what we can offer during these sessions. Participation rates must be one of the best in Scotland. On a normal weekend, we would have 88% of the boys participating in rugby matches with five teaching staff providing the coaching and refereeing that is required. With hockey, we would field 75% of the girls, with three teaching staff, and two outside. Therefore, in all, we have a participation rate of over 80% of the pupils involved in competitive sport when all fixtures are on.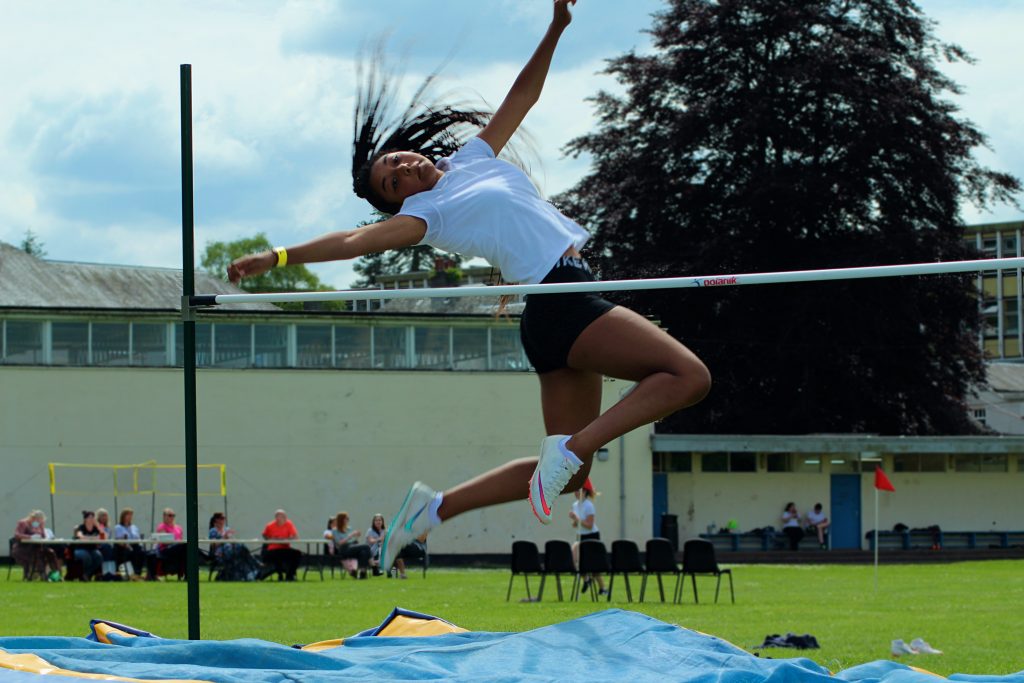 In the athletics season, we focus on the P7-S3 pupils, as the S4-S6 are preparing for and then sitting National exams. Over the ten-week term, we have eight athletics fixtures against a variety of schools in which we will have six teams (three boys, three girls) competing, often against three or four schools. The participation rate is approximately 75% of the pupils, however, we also ensure that we rotate the athletes so that all pupils wanting to, compete have the opportunity. We also compete at football (U13, U15 and 1st X1) and cross country and although we have fewer fixtures, the pupils are provided with opportunities to challenge themselves in a different context.
Representation beyond the school is on the increase. Within rugby, the pathway is to represent Caledonia district. The next step is the National age-grade teams (Scotland U17's etc) of which we have one OV who has Captained the U17 Scotland side and another who represented the Scotland U20's team. 
In athletics, we always have a minimum of ten athletes that attain the standards for Scottish Schools, with a couple of the athletes medalling each year. As a result of having excellent strength and conditioning and having a qualified coach in school, one past pupil has represented Great Britain U20s at Power Lifting and competed at the Summer 2018 World Championship.
As well as having an extensive fixture list for the above sports, we also have a thriving and busy inter-house programme. The school is divided into three teams, each team having a junior (P7-S1), intermediate (S2-S3), and senior level (S4-S6). We have competitions in rugby, hockey, cross-country, athletics, football, badminton, swimming, triathlon, basketball, volleyball, short tennis.
The pupils organise their teams to compete and teamwork, cooperation, enjoyment, loyalty, passion are all evident throughout these competitions.
---
MAD Group
The MAD Group is how QVS Interact Club describes themselves because our slogan is 'Make A Difference'.
We were founded in 2013 and our first President was Rebecca Johnston. We have got off to a flying start, receiving a Presidential Citation from the President of Rotary International and Young Volunteers of the Year by Stirling Council in our first three years.
We have two 'branches' here at QVS – INTERACT for S3-S6 and Rotakids for the Junior Years and we try and work together on joint projects such as Beat Beethoven and the Shoebox Appeal so we can come together as a school.
We elect a president each year and a supporting Committee to decide what charities we will be working with and to ensure that everyone gets a voice and the group works towards common goals.
We are not all about raising money: we have volunteered within the community both within QVS and in Dunblane and also raise awareness about the issues that we feel passionate about- in the past, we have carried out assemblies on bullying, mental health, disabilities, random acts of kindness, the Nepal earthquake and the migrant crisis.
We have particularly strong links with The Uphill Trust and we love supporting Uphill School in rural Uganda with them and locally we have very strong links with Start-up Stirling and Strathcarron Hospice and fundraise for them both each year.
Over the years we have worked with lots of charities from Parkinson's UK, CHAS, Childline, Red Cross, The Royal Caledonian Education Trust, Start-Up Stirling, Macmillan, Cancer Research, So Precious, The Uphill Trust, 500 Miles, Strathcarron Hospice, Contact Teas and many more. We choose a range of both local and international charities and these are voted for by members of the club.
Mrs Adams is our Chair, helped along by Mrs Sherriff.  It's Mrs Adams' job to do all the dull things like permissions and booking rooms and transport. The president is actually the one in charge and we like that this is a club very much run by the pupils which allows them real responsibility and decision-making powers. We work very closely with our friends at the Rotary Club of Bridge of Allan and Dunblane and support one another's charity and community work and often have social events together – such as our infamous Christmas Quiz. 
We are a positive, dynamic, and exciting group to be part of – we love getting involved in volunteering, social movements, Twitter campaigns, and making the world a better place in general.
We're proud of all the work we've done over the last eight years, and we look forward to continuing to put the FUN into Fundraising for many years to come.