Piping, Drumming and Highland Dancing (PDD)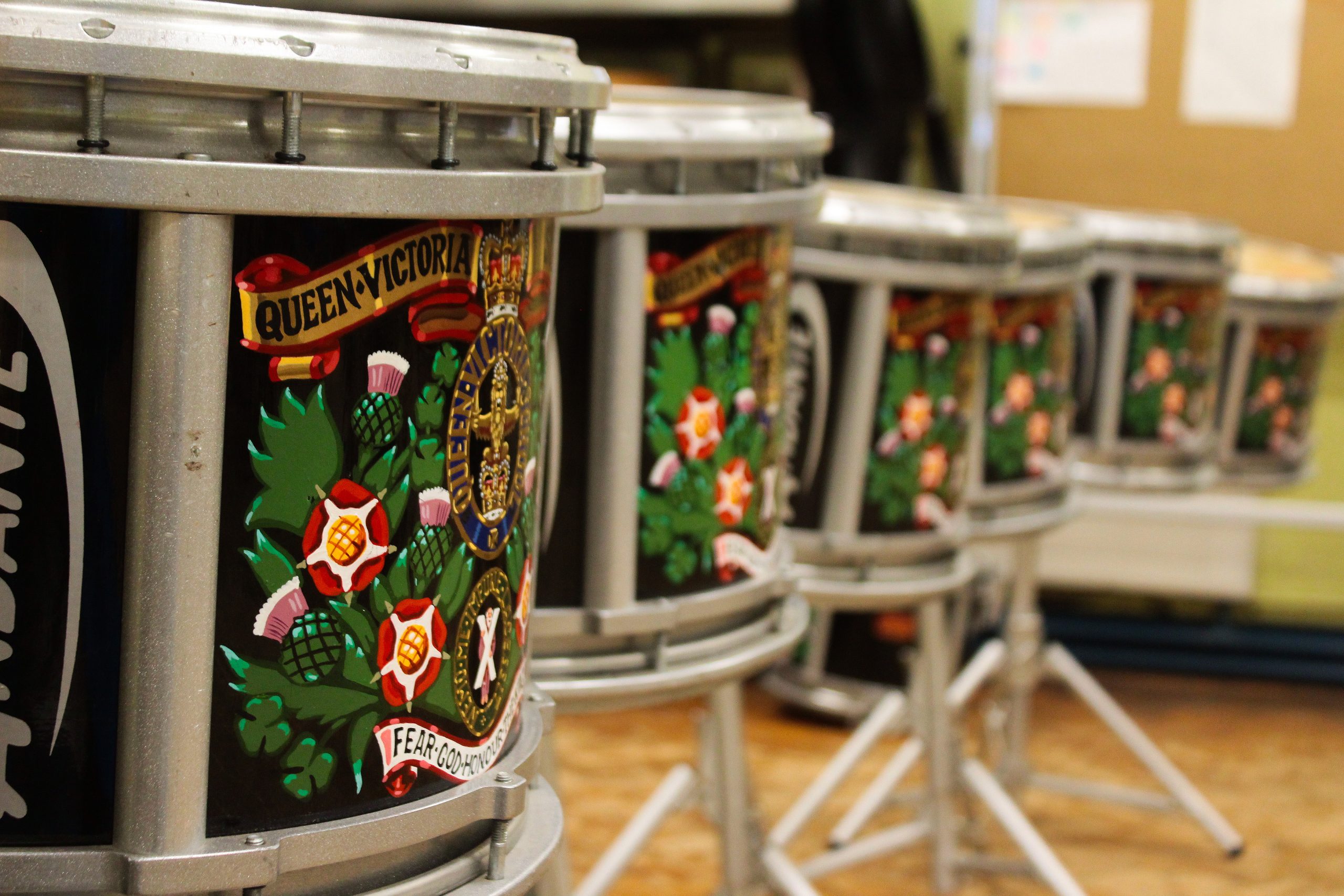 PDD is a traditional, vibrant and successful aspect of school life, which is not only highly regarded and promotes pride for the pupils and staff, but also for the parents and family members of those involved.
PDD was introduced with the Royal warrant and is a fundamental aspect of school and ceremonial traditions of the school. It is the most historic and recognisable department within the school. In fact, the pipe band being the oldest school pipe band in Scotland.
It offers a unique opportunity for pupils to experience a taste of traditional Scottish music, linked to the military ceremonial ethos of the armed forces.
PDD provides far more than the obvious experience of learning to play and master skills associated with the three disciplines. It enables pupils, through experience, to develop key skills in preparation for life after QVS, an experience very different to what a classroom environment can offer, which pupils hold close to their hearts years after they leave the school. It provides a vehicle to help develop camaraderie, working closely and developing more subtle skills to help relate to one another. It promotes and embed focus and precision, develop self–esteem resilience, commitment and personal confidence especially when representing the school at high profile events in Scotland, the UK and around the world, exposing the pupils to different cultures and experiences. The pupils also develop the capacity to increase memory skills. They have to memorise and retrieve large amounts of musical information, which positively impacts on academic studies.
The band and dancers are well travelled, performing at numerous Tattoos and events including:
Edinburgh Tattoo
International Xmas Tattoo – Basel/Zurich, Switzerland.
Beating Retreat Holyrood House. School Drum Major led and presented CCF Massed Pipes and Drums to HRH Prince Edward.
CCF Beating the Retreat (Holyrood Palace)
The official naming ceremony of HMS Prince of Wales, Rosyth
Stirling Military Show
RAF Leuchars Air Show
Tulliallan Police College
Scottish Schools Pipeband Championships (2nd place)
Scottish Garden Festival Ingleston
Royal Caledonian Education Trust (service children's conference (Dynamic Earth)
Remembrance Service. (Usher Hall)
Royal Glasgow Concert Hall (Charity Concert)
Placed in every Major Pipe Band contest including two National/International competitions
Pipeband Competions X 5 2018
CCF Beating Retreat Edinburgh Castle.
Charity Work. Poppy Scotland/Erskine Hospital
The Royal Highland Show, Ingleston
MOD Conference (Stirling Management Centre)
The department offers all the junior pupils the opportunity to learn the fundamental skills required for each respective discipline. In August, at the beginning of the new academic year, the new P7 pupils experience 'taster' sessions in each subject to determine where their skills and interests lie. All three disciplines are timetabled from P7 to S2.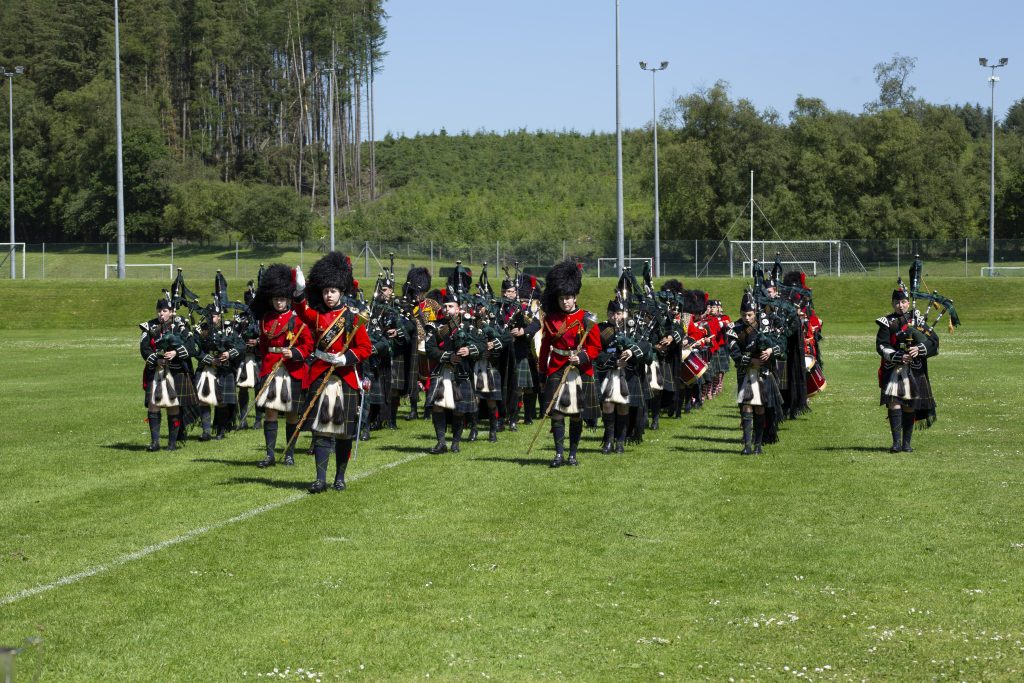 Highland Dancing
The school's talented and enthusiastic Highland Dance Instructor – Stephanie Landsburgh has, in recent years, developed a forward-thinking, energetic, and highly proficient group of hard-working and able dancers.
For more information regarding Highland Dancing from an academic standpoint please click here and from an extra-curricular activity, please click here.
Achievements:
There is a team of five pupils who regularly compete at various competitions throughout Scotland.
One of our pupils has managed to go from beginners to intermediate in a year (level 1-3), which is a fantastic achievement in such a short period of time, again highlighting the motivation and commitment by both the instructor and pupil to develop and succeed within the discipline.
The team have competed in twelve competitions and have been rewarded with top three places in every competition. Two of our senior dancers are currently dancing in the premier section (the highest level that they can compete at), therefore eligible to compete at the Scottish National Championships.