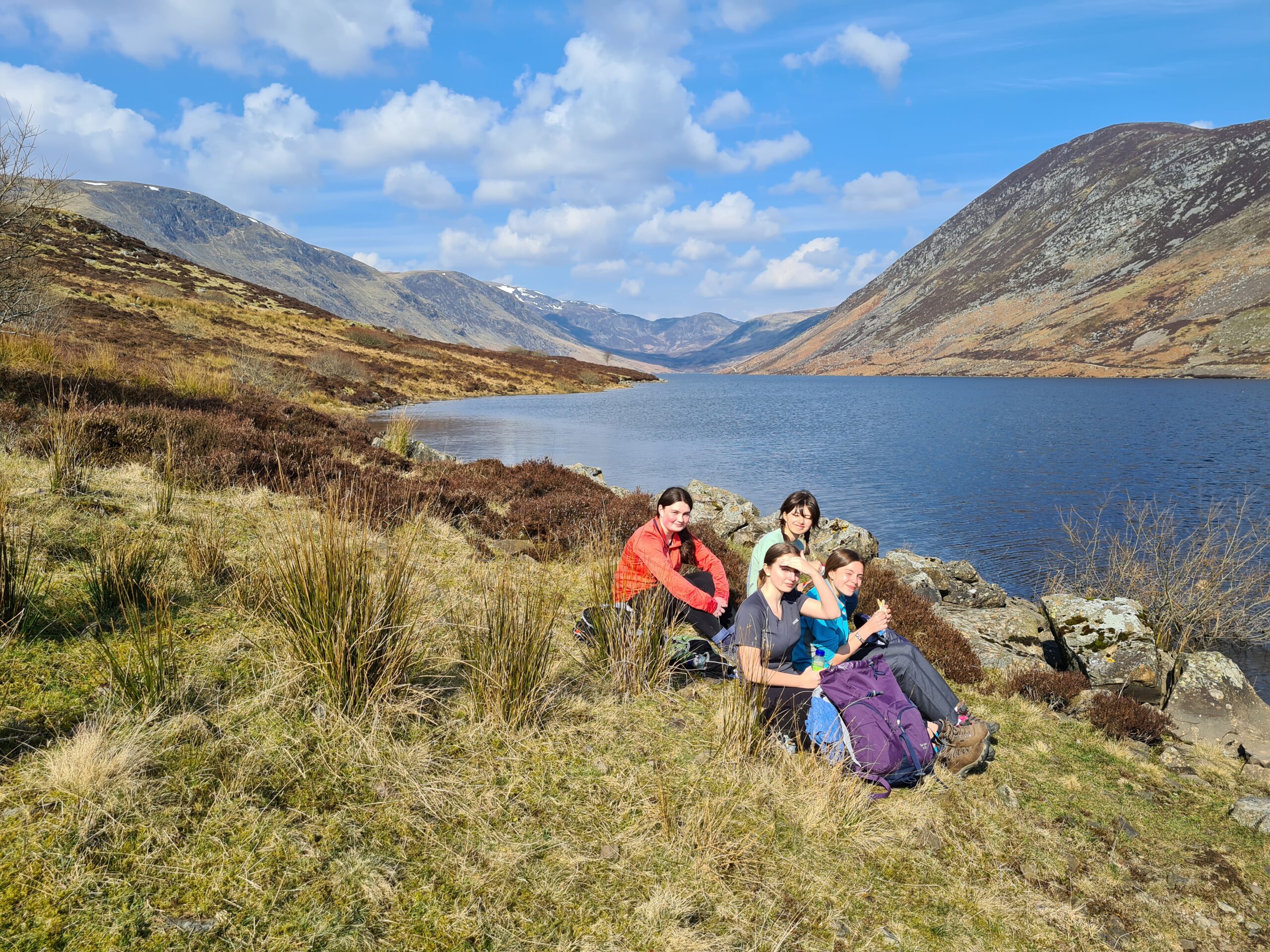 In keeping with the DoE ethos, at QVS we believe in encouraging pupils to take personal responsibility for their experience.
The Duke of Edinburgh's Award is the UK's leading youth achievement award and has helped countless young people all over the world to develop confidence, resilience, compassion, leadership and communication skills, and much more.
It's hard to pin down exactly why participation in the Duke of Edinburgh Award is so worthwhile. What I can say is that its requirement of commitment, initiative, independence and confidence marks a significant step in the personal development of those who take part.
Thanks to Queen Victoria Schools rich co-curricular offering, together with activities undertaken outside school, there are ample opportunities for pupils to become involved in all four areas of the award: volunteering, skills, physical recreation and expeditions. Combined, these aspects add up to a wealth of valuable experiences and a strong sense of achievement.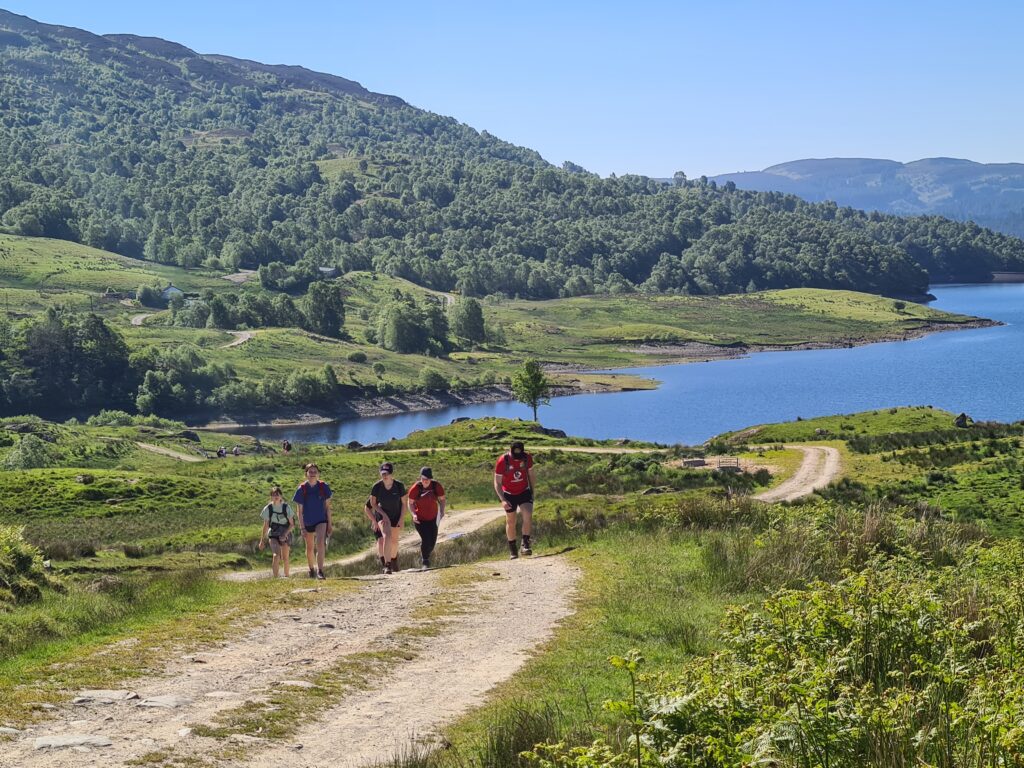 The Award, which is divided into three progressive levels, Bronze, Silver and Gold is a fun adventure and major challenge which provides an added edge when applying for college, university or a job.  Pupils can start the award scheme from S3 onwards, although some prior experience can be gained from participating in the extensive extracurricular programme within the school. We offer all three award levels.
All pupils from S3 upwards have the chance to complete this award. Typically, we get around 40 applicants keen to take on the challenge at entry-level. Those who achieve Bronze can then go on to take part in Silver in S4 and then Gold in S5 and S6.
The expedition programme is an exciting, yet demanding, part of the award that most pupils consider a highlight of their school career. Our large team of staff, each qualified and experienced in the training and assessment of expedition skills, relish being involved in this part too.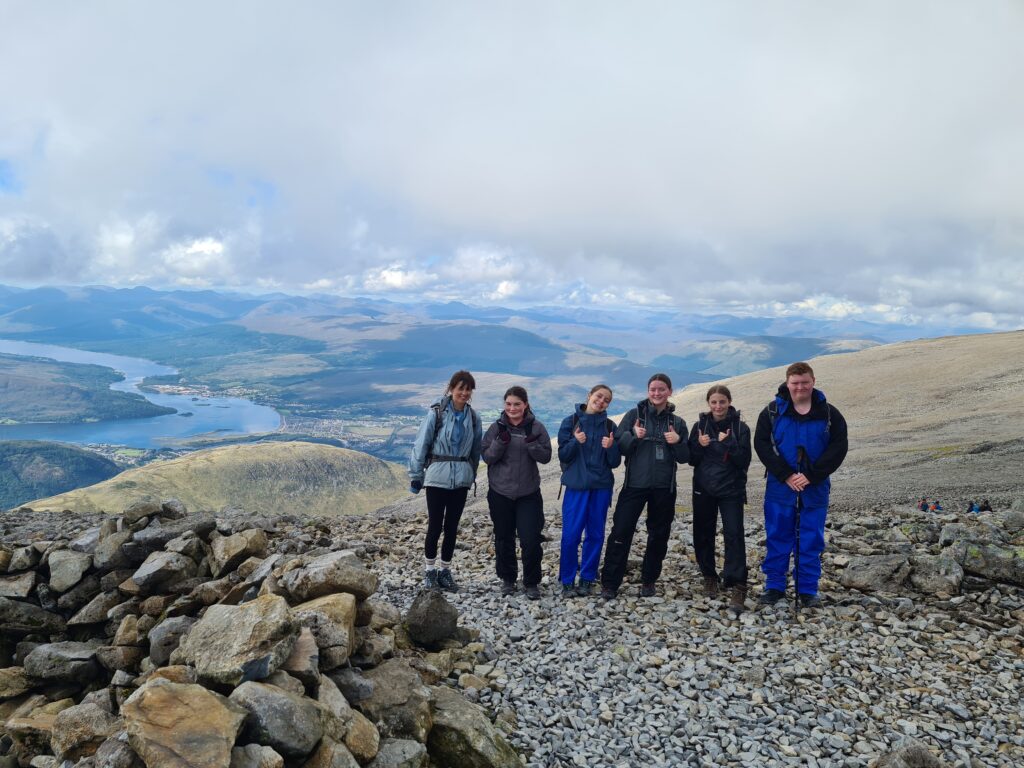 The Ochil Hills, as if located behind the school for this very purpose, provide an ideal location to train and assess Bronze level candidates. Silver and Gold level pupils can look forward to memorable experiences learning skills that'll stay with them for life in the wilds of Wester Ross and North West Sutherland and all over the Scottish Highlands. Expedition work takes place in April and May for Bronze Candidates, and in June for Silver and Gold candidates.
The staff at QVS who participate in the award are fully committed to providing the pupils with positive and memorable experiences that will remain with the pupils for life.
Twelve staff assist during the hobbies programme to ensure pupils are fully prepared for expeditions and are completing all over sections of the award. Staff participation increases during the expedition period in the summer term.
For the pupils it promotes:
leadership
teamwork
self-motivation
communication
confidence
consideration
the ability to learn