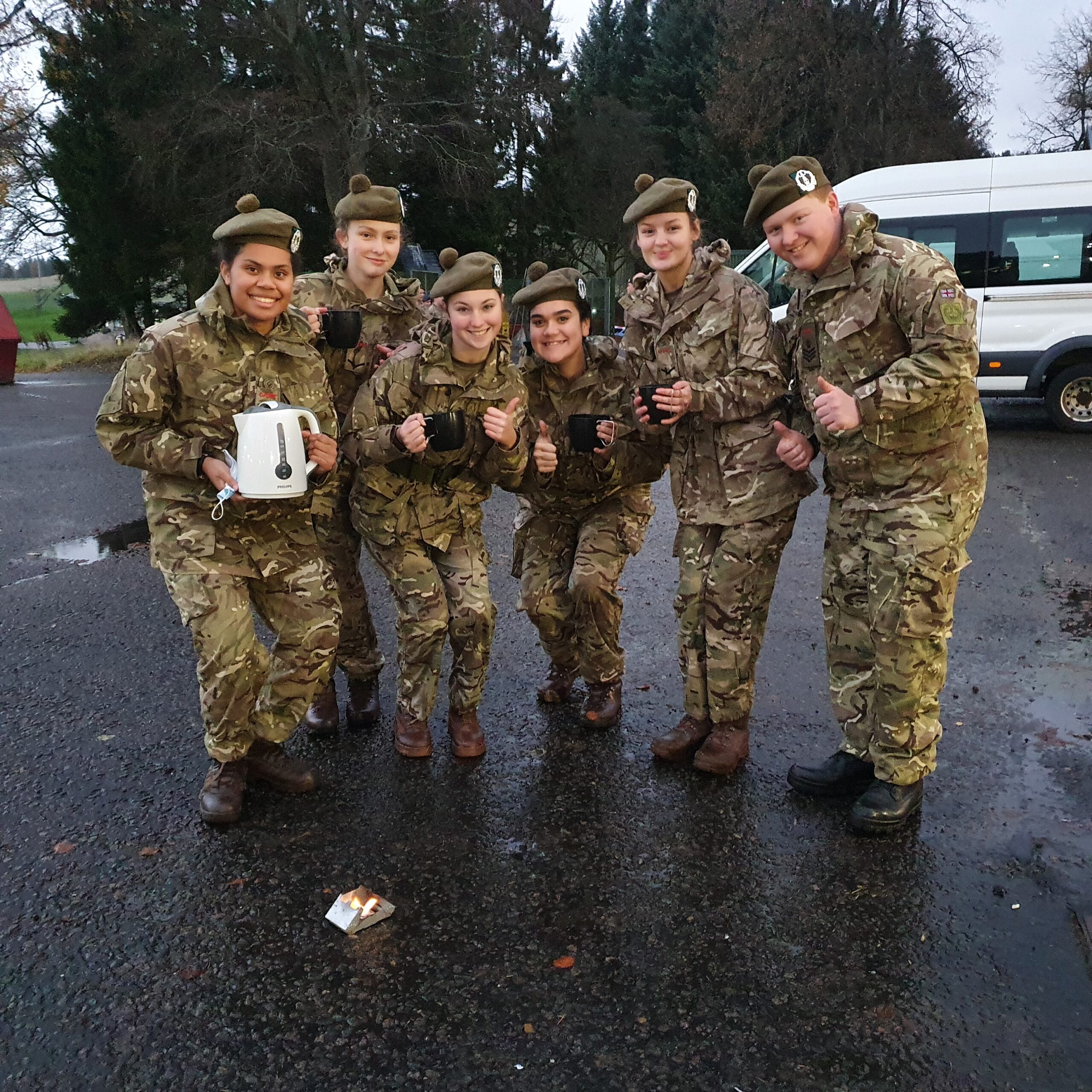 CCF at Queen Victoria School is a fantastic way of developing qualities such as endurance, resourcefulness, self-reliance, responsibility and leadership – as well as instilling a sense of public service.
The CCF contingent at QVS offers the pupils a broad range of challenging, exciting, adventurous and educational activities. Our aim is to enable the development of personal responsibility, leadership and self-discipline. For obvious reasons, our CCF has strong, historical links with the Ministry of Defence and is a fundamental aspect of our school.
Although our CCF contingent is very different to those early groups of young people when the CCF contingents formed in 1948, it is still based on the ethos of the Armed Forces – with a clear focus is on helping pupils to develop and reach their full potential by providing challenging, active, adventurous and fun activities.
The Combined Cadet Force at Queen Victoria School includes a 'section' from each of the three services (Royal Navy, Army and RAF) but is not a pre-service organisation.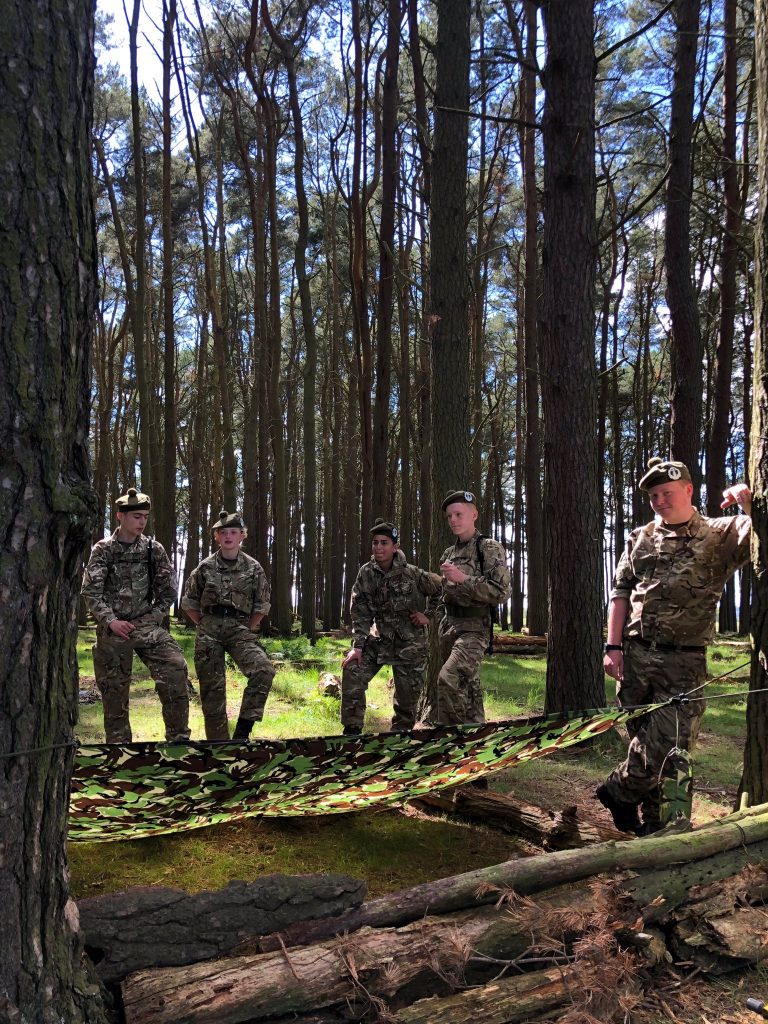 The emphasis in our Naval section is on most aspects of boat work, afloat activities, coastal navigation and adventure training. There's also the opportunity to set sail with power boating, sailing and diving too.
Our Army section has a close association with 32 Regiment Royal Signals. The Army section offers adventure training, as well as the opportunity to specialise in Signals or Infantry and receive training in radios and communication, weaponry and tactics under the leadership of experts.
Pupils involved in our RAF section get to experience the unique thrill of flying gliders and light aircraft, along with adventure training. The teaching of leadership qualities is part and parcel of all three sections.
All cadets can also learn the sport of target shooting as part of their CCF involvement. Taking place in a safe and friendly environment, we have our own indoor range and nearby outside facilities. Detailed weapon-handling training is, of course, mandatory and an assessment must be passed before any shooting takes place.
CCF activities are directed and managed by a dedicated team of staff and benefit from routine visits from regular forces service personnel. Pupils involved in CCF enjoy the chance to attend camp visits (over weekends and during school holidays) and even travel abroad.
Ranks and Responsibilities for Cadets:
As cadets progress through their time with the CCF, they are encouraged to take responsibility for themselves and gradually for others. In the early stages, this will involve looking after their uniform and kit, and developing self-discipline and organisational skills to successfully complete their basic training. As they develop their own skills, they may also be given the opportunity to take responsibility for a small group of cadets as a junior non-commissioned officer (JNCO).
Joining the CCF offers a number of opportunities to take on responsibility, and develop leadership skills.
Participation:
All S2 and S3 pupils participate on a compulsory basis. S2 pupils experience ten weeks with each section. In S3 they choose their section. From S4 onwards, CCF is optional, but many pupils remain within the CCF to further develop themselves. CCF is well received by both boys and girls.
The cadets receive one (one and a half hours) session per week and participate in a number of activities out with these sessions. The AEF regularly fly at Glasgow airport, annual summer camps are organised throughout the UK and weapons training to S2 and S3 pupils during the Activity week in the summer term.
The school is supported by a regular serving sergeant, attached to the cadet training team from 51 Brigade, Stirling. He provides a full day of support for the school, per week and is also available for extra training sessions and camps throughout the year, when required.
Cadets take part in an assortment of military disciplines and outdoor adventure training. They're also encouraged to take on leadership responsibilities and get involved in local and national competitions. The Cadet Force is also supported by local regular military units who provide high-quality training.