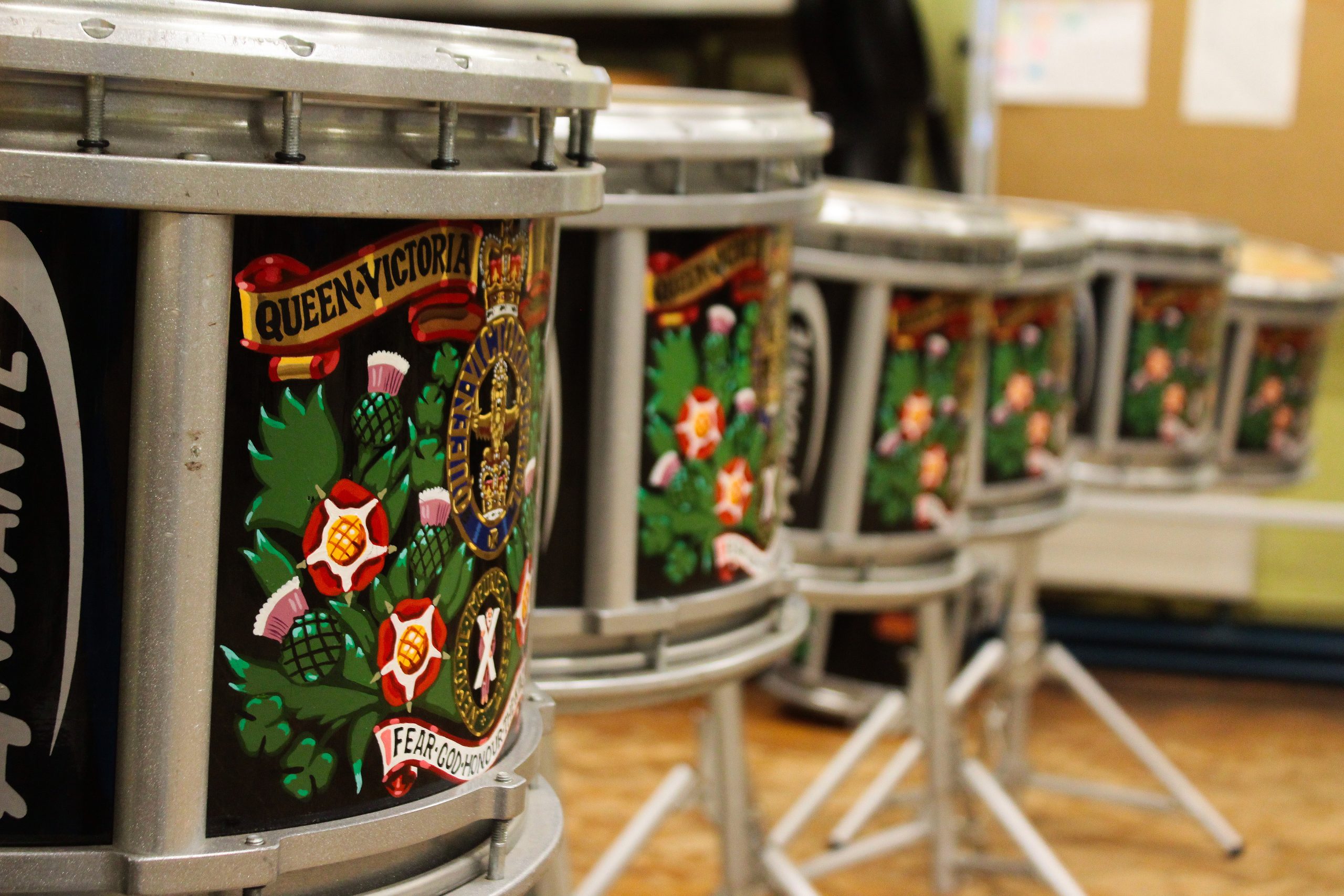 At Queen Victoria School pupils are offered the opportunity to learn more about Piping, Drumming and Highland Dancing between P7-S2 as part of their timetabled lessons. There is then the option to study each of these disciplines further, working towards gaining a national qualification in your senior years.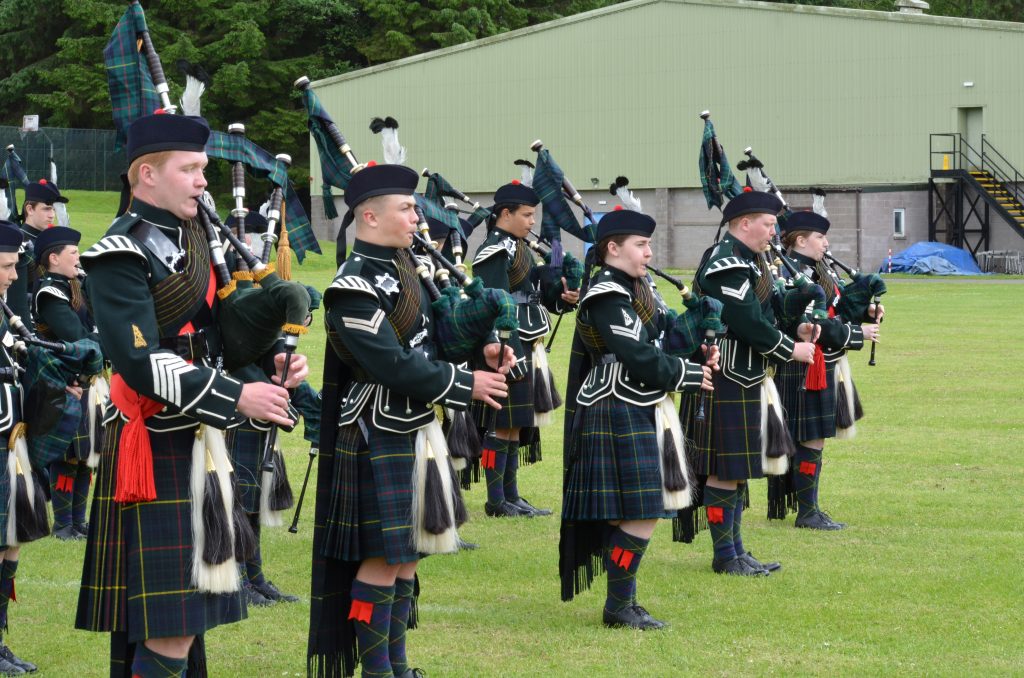 Piping
Within the piping and drumming classes at Queen Victoria School, pupils are taught how to play The Great Highland Bagpipes, the Snare Drum, Tenor Drum, Bass Drum and/or Drum Majoring.
All disciplines begin with the relevant practice instrument such as the practice chanter or drum pad, learning basic scales and simple tunes. Later progressing to more complicated exercises and tunes, eventually, over the course of P7, S1 and S2 putting it all together on their respective instruments. Once they reach a certain point in their development they are invited to join the school's development band with a view to playing in the School's Senior band and take part in all of the Bands internal and external commitments.
Pupils can continue with piping studies in S3/4 to gain a Nat5 in the SQA performing module, or they can take music as a standalone subject with piping being either their first or second instrument. Pupils attend early morning and after-school sessions to help pupils prepare for external examinations. Pupils perform a number of different playing styles and time signatures, including music reading (sight playing) and a writing and theory exam.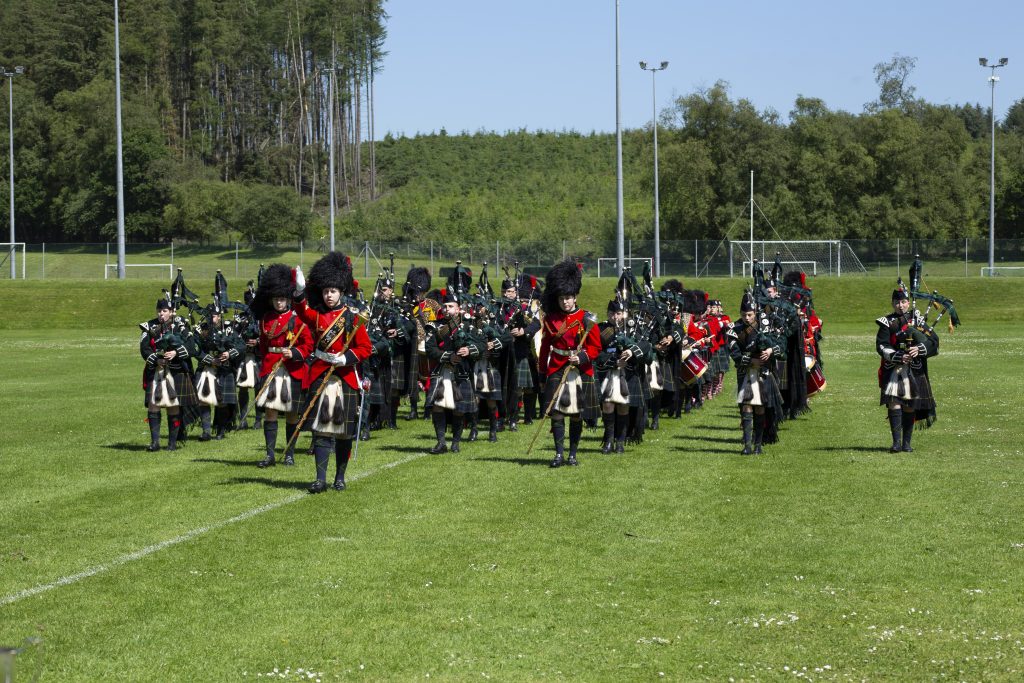 Drumming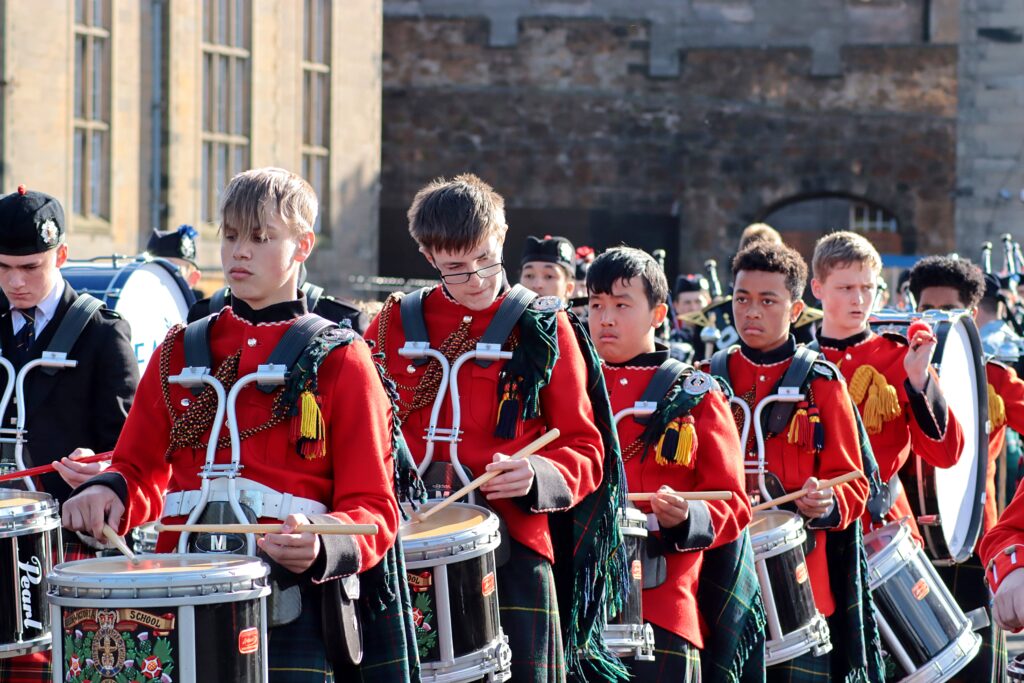 Drumming is offered as a National Progression Award (NPA) certificated subject in S3 which is validated and certificated jointly by the Scottish Qualifications Authority (SQA) and the Piping and Drumming Qualifications Board (PDQB). Ten pupils have undertaken the NPA drumming course and gained a qualification at Nat 5. Pipe band drumming is also offered at Higher and Advanced Higher level.
Recently, there have been four drummers leave QVS and pursued a career, as drummers, within the Armed Forces. Five drummers are currently playing with UOTC Pipes & Drums and civilian bands.
Achievements:
The current pupils form a highly motivated group of drummers who compete as a corps within the band. In the first year of competing, the drumming corps were placed in the top two in all the completions they entered. The highlight was first place at the European Championships.
Highland Dancing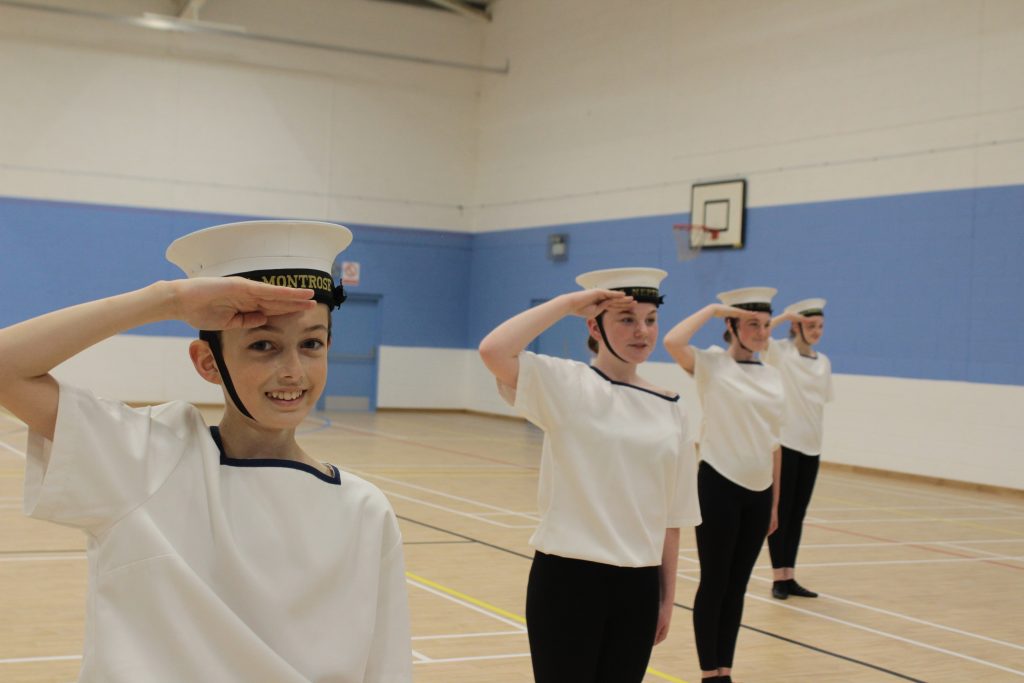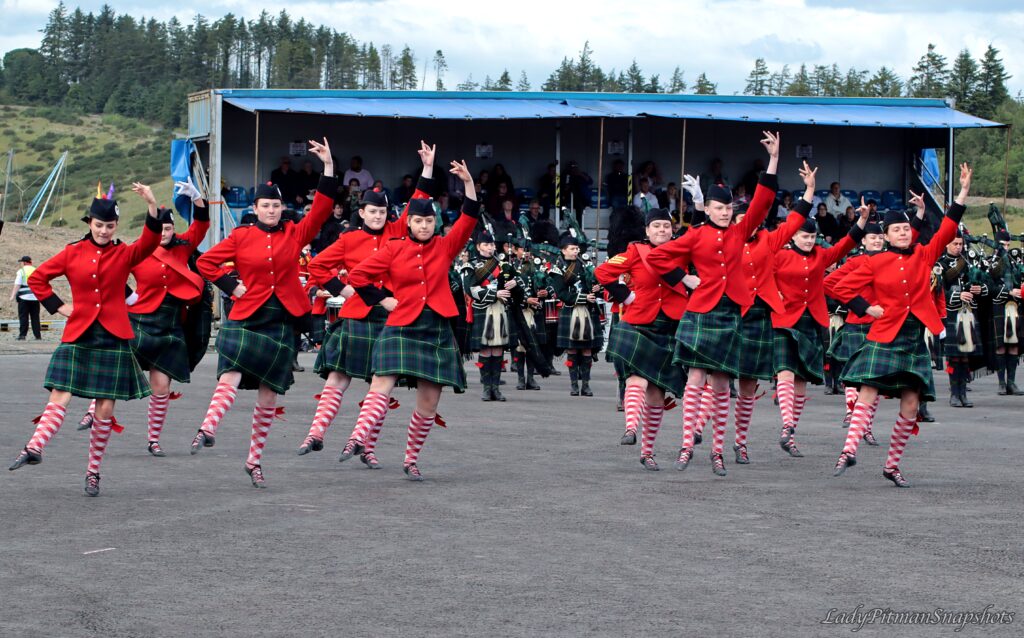 Within Highland Dancing, pupils will learn how to master the skills and techniques required to perform some of the most well-known dances within Scottish culture including the famous Highland Fling and the Swords. Dancers at Queen Victoria School will also learn the skills required to choreograph dances which they will get to perform at various different events throughout the country. Along with practical skills, dancers will learn how to be accountable, persistent, personally responsible, cooperative, and creative.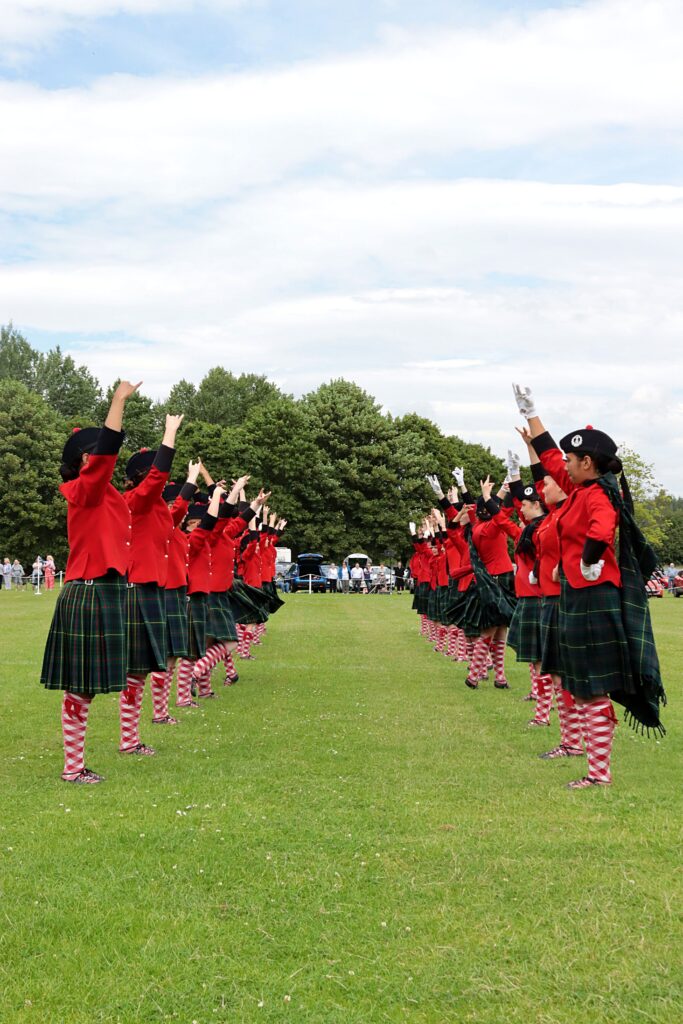 The department holds a significant role within the schools' ceremonial traditions, most notably, on Parade Sunday's, where the band and dancers' step onto Parade Square to perform, before the whole school Parades for our inspecting officer. This is always a proud moment for the department and the pupils enjoy preparing musical arrangements and choreography for these events.
From P7 to S2, dancers will learn up to twelve highland dances combining four of the most traditional of our dances, such as the Highland fling, along with some of the newer and more modern dances. In this time pupils also learn some basic theory work as well as learning the history of the dances. This is always an interesting time for the pupils, as a lot of the dances have a military connection and were originally danced by men – contrary to the popular assumption that it is a 'girls sport'.