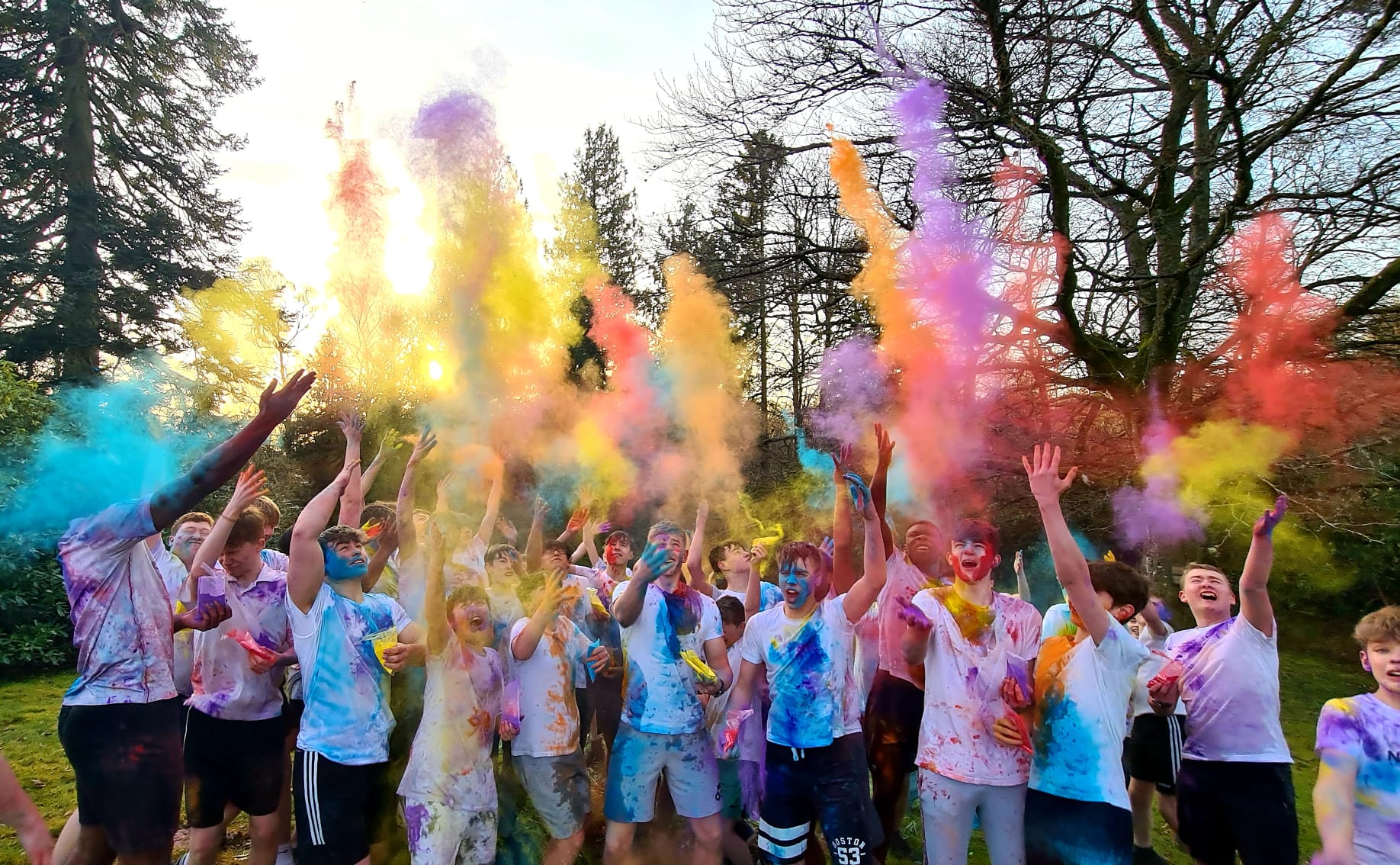 "Nurture with Structure" – At Queen Victoria School our main aim is to cultivate as near as possible a 'home from home' environment where pastoral care is of the utmost importance.
At Queen Victoria School our main aim is to cultivate as near as possible a 'home away from home' environment where pastoral care is at the heart of everything we do. We focus on providing a safe, structured and nurturing environment to help ensure every student grows and endeavours to fulfil their potential. The education we provide extends far beyond the classroom, and we focus to ensure students grow in all aspects of their lives. We encourage students to challenge themselves – to develop a "have a go" attitude to all aspects of life, to learn from their experiences, to learn about themselves and to be proud of what they achieve. For students to thrive they must be happy and content and it is this that we focus on here at QVS.
We strive to instil essential qualities in our students, whilst preparing them for life beyond our school gates.
We aim to respect, support and promote their individuality. All students and staff are expected to live and work by the school values that are embedded within our community. We, with the help of parents and families, are expected to not only adhere to, but to promote the values through their own behaviours and attitudes.
Queen Victoria School is registered with The Care Inspectorate. Further details can be found at www.scswis.com
There are four Boarding Houses:
Trenchard – Junior boys and girls
Cunningham – Senior boys ( S1-S6)
Haig – Senior boys ( S1-S6)
Wavell – Senior girls (S2-S6)
The main entry point for students is P7, where pupils join Trenchard House and will remain in that house for either one or two years.
After one year, the boys join one of the two senior boys boarding houses – Haig or Cunningham and after two years the girls join Wavell House. Once joining the Senior boarding houses, students will remain there until they leave the school.
Each House has a House Team led by a Housemaster/mistress (residential), a Deputy Housemaster/mistress (Residential), an Assistant Housemaster/mistress, Housematron (Residential) and a number of Tutors.
Cunningham and Haig accommodate boys from S1-S6, Wavell accommodates girls from S2- S6 and Trenchard, which is the junior co-educational House, accommodates girls and boys from P7- S2 along with six senior girls from S5 and S6 who act as prefects and 'big sisters'.
Our pupils from P7 – S3 live in rooms for two, three or four pupils and nearly all S4, 5 and 6 pupils have single rooms and the facility for private study.
Each House has its own recreational facilities, including common rooms, gaming rooms, refreshment areas, music rooms and libraries. All pupils have access to the School's extensive facilities and playing fields.