The Chapel is central to the life of our community in QVS. Located at the heart of the school campus it is a place of inspiration, meditation and reflection for students and staff alike.
History
The foundation stone of the Chapel was laid by King Edward VII on September 28th 1908. The Chapel was completed On June 18th 1910, Waterloo Day, and was dedicated by the Right Reverend the Moderator of the Church of Scotland. It is Scotland's memorial to Queen Victoria.
An extract from the 1954 Victorian gives us an insight into the unveiling of the memorial Window:
"The second event of note was the unveiling of the memorial Window in the School Chapel on Friday, 28th October. The window commemorates the Old Boys of the School who gave their lives in the two World Wars, and the ceremony was performed by the Secretary of State for Scotland. "The Memorial Window is the work of Mr A. L. Russell, head of the School of Design at Dundee College of Art. "Beneath the School crest and the ciphers of the three Services, surmounting the arms of Stirling, Perth, Edinburgh and Glasgow, are portrayed four Scottish Saints – Blane, Columba, Mungo, and Ninian. "At the time of unveiling a Roll of Honour inscribed and illuminated by Miss D. Cake, of Cove-on-Clyde, was handed over. A cover for the Roll of Honour has been designed and executed by Mr V. H. Le Maistre, art master of Queen Victoria School. "On the wall beneath the memorial Window and behind the Altar is draped azure cloth figures with imperial designs in thread of gold, which is part of the actual fabric hung in Westminster Abbey for the Coronation of our Queen."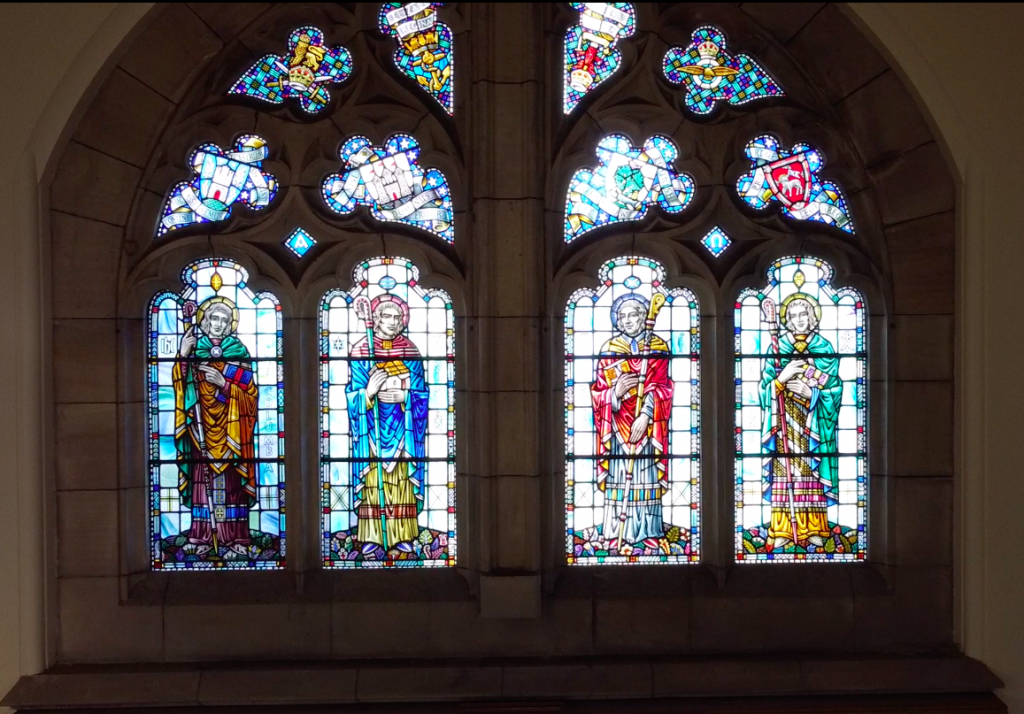 We are privileged to have inherited such a beautiful building in which we conduct our morning assemblies, Sunday Worship and many musical events in the school year. The Chapel, while traditional in design is also highly flexible, and is a most beautiful meditative space for people of all faiths and none.
A spirit of openness and inclusiveness is encouraged and nurtured in all aspects of the school chaplaincy and no more so than in our morning assemblies. Assemblies are held from Monday to Friday and draw speakers from the local and wider community groups such as the British Humanist Society, Salvation Army, Gideon International, Dunblane Cathedral, Rotary International and other charity groups.
Sunday morning worship is compulsory for all pupils in residence, and according to the Royal Warrant takes the form of a Church of Scotland Service. These services are around forty minutes in length, are interactive in part and are couched in liberal theology encouraging an openness and sense of enquiry within all who are present.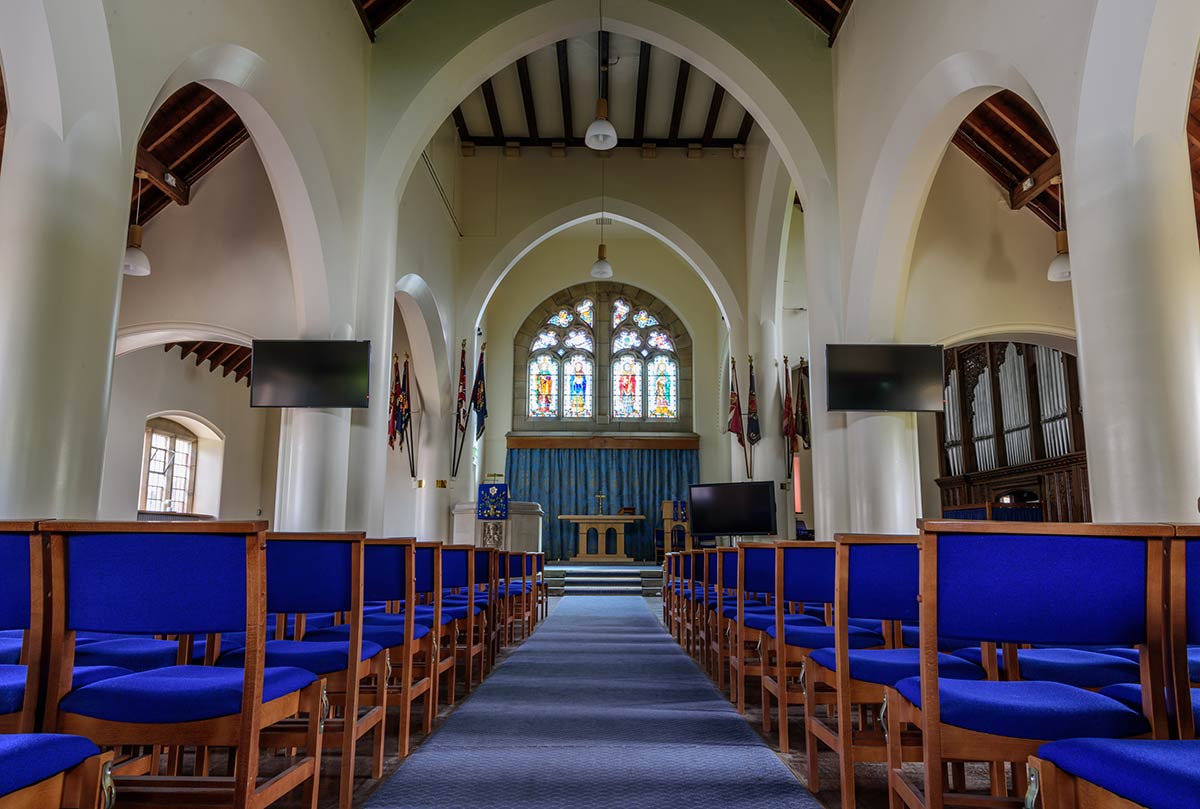 We are delighted to see many OVs return to mark significant moments and rites of passage in their lives in Chapel services.
The Chapel is a place which, we hope, encourages a sense of respect for all, perhaps most clearly expressed by the Spiritual writer Henri Nouwen in the following passage: