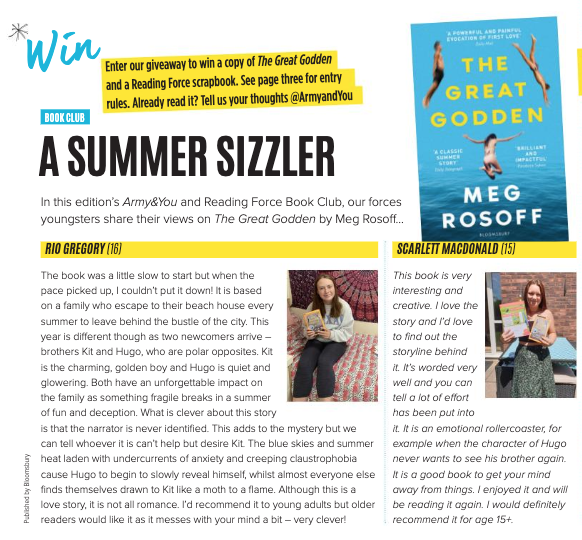 September 2021
During the Lockdown, S6 Rio Gregory answered a call for book reviews from young people from military families, led by Reading Force UK. The best reviews were to be featured in Army & You Magazine this Autumn.
We are delighted to share the good news that Rio's review was selected for publication and she is featured in this month's edition. You can view her feature in the magazine in more detail here.
Rio is keen to embark upon a career in the publishing industry after S6 and it's great to see her being such a fantastic role model as one of our #QVSLiteracyAmbassadors too. Well done, Rio!